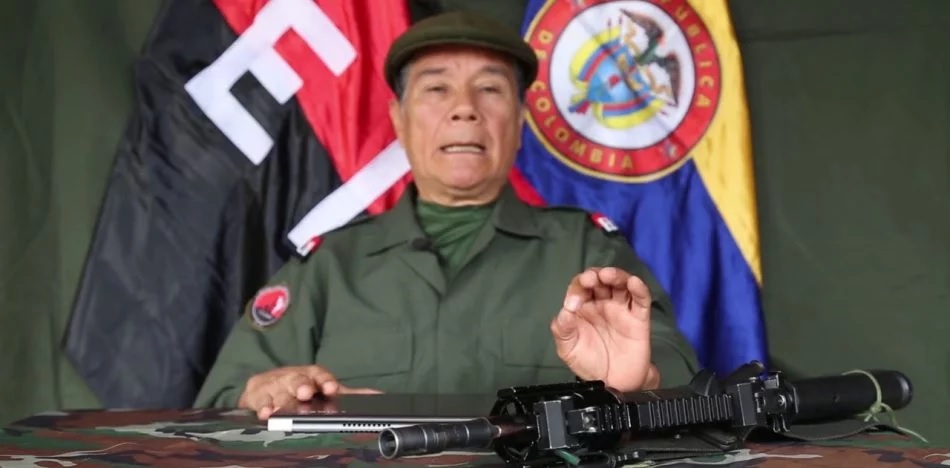 According to Colombian General Luis Fernando Navarro, 45% of the terrorist group ELN (National Liberation Army) is currently operating out of Venezuela.
General Navarro declared that they are working to determine the exact number of troops in that country.
Over one thousand men out of 2,300 guerrilla soldiers identified by the Colombian Ministry of Defense are thought to be on Venezuelan soil. According to General Navarro, these men are mobilized in border states such as Zulia, Apure, and Tachira, with the approval of Nicolás Maduro's regime.
"Based on our intel reports, we estimate that about 40% or 45% of the ELN is in Venezuela, particularly the North, Northeast, and East fronts. That is also the case with respect to its leadership: alias "Pablito" remains in the Apure state along with other top leaders from the National Directorate," claimed General Navarro in an interview for Caracol Radio.
What is the ELN Doing in Venezuela?
The PanAm Post has spoken with sources confirming that the ELN operates in 12 Venezuelan states in total, carrying out operations similar to those they used to undertake in Colombia.
Fundaredes director Javier Tarazona informs us that the ELN recruits migrants fleeing from the regime: they control radio stations, manage and distribute CLAP boxes (boxes with basic goods such as milk, corn flour, vegetable oil, among others), and indoctrinate minors at schools nearby the Colombia-Venezuela border.
Tarazona argues that is necessary to thwart the activities of illegal organizations that are abusing the people, especially the Venezuelan people, by recruiting more and more individuals for their criminal operations. In addition, the Attorney General's office has received reports that the Venezuelan military is providing illegal Colombian organizations, including the ELN, with weapons and ammunition.
Security and defense analyst John Marulanda told the PanAm Post that the ELN's presence in Venezuela involves illicit businesses, which bring in considerable funds for the organization.
"That money allows ELN to recruit people, purchase weapons, and buy loyalty." He also claimed that, both in Colombia and Venezuela, the ELN is not only present in zones of coca production, but that the guerrilla group is in areas rich in minerals, so they engage in illegal mining.
"We must be aware that the ELN is forging alliances with other criminal groups, while continuing to kidnap and extort. The ELN is a real and current threat," he said.
The presence of the currently demobilized FARC and the ELN in Venezuelan territory is nothing new. I fact, it all started with the long stays of Coce (Central command) in that country.
Finally, General Navarro informed that a report will be sent to the Colombian Ministry of Defense, which will be examined in conjunction with the Ministry of Foreign Affairs. He also pointed out that the Colombian government does not have any communication channel with Maduro's regime, thereby thwarting security cooperation.