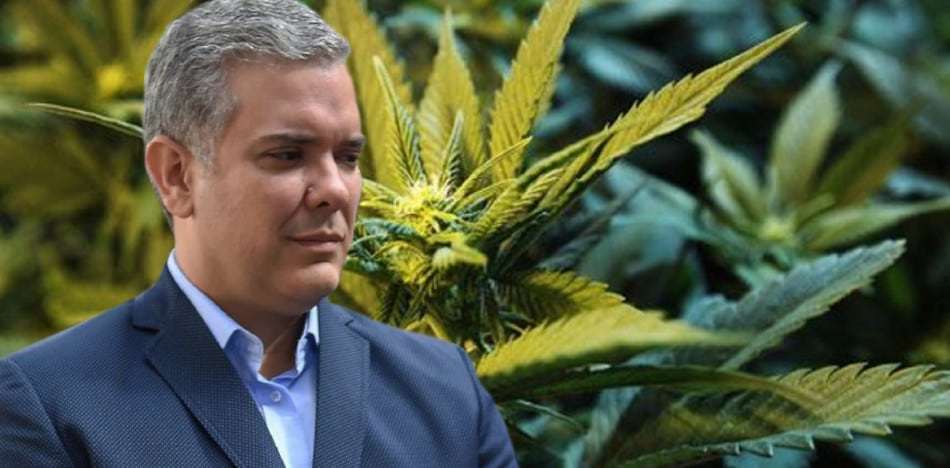 Colombia's new president Iván Duque has addressed a decree that will allow the national police to confiscate all doses of psychoactive substances, regardless of quantity, which has been a major cause for concern.
During the course of the campaign, Duque made the war on drugs one of his signature issues. In Colombia, the market has been consolidated, and is dominated on a large scale by insurgent groups and organized crime.
#Sincelejo| Los jíbaros se escudan en las calles con la excusa de las dosis personal, para que no les lleguen las autoridades. Vamos a prohibir la dosis personal de droga en nuestro país. #DuqueEnSucre #ElFuturoEsDeTodos pic.twitter.com/MwkxPwxXX5

— Iván Duque ?? (@IvanDuque) May 8, 2018
Minister of Justice, Gloria María Borrego, is also known as a hardliner on drug policy. She suggests that the decree is intended to safeguard the country from a latent threat to the Colombian family, arguing that tolerance for so-called "micro-trafficking" is a step towards converting Colombia into a drug consumer country. She has also explained that this decree is not the only government measure against micro-trafficking.
"The decree related to the confiscation of drugs is only one of the measures that must be applied. We are putting together a comprehensive strategy that includes different measures, including health care, prevention and prosecution of drug dealers," explained the minister.
Currently, those involved in public policy remain torn between prohibiting and legalizing the consumption of narcotics to combat the scourge of drug trafficking that has hit the country so hard. Prohibitionists see the ruling of the Constitutional Court of 1994, which recognized the use of marijuana as an integral part of the free development of personality, as a legal anomaly, which seriously threatens the health and wellbeing of the nation.
Several political groups are calling for the repeal of the concept of the "personal dose", which allows the individual to possess or consume small amounts of drugs.
However, it remains to be seen how the proposal, which has been applauded in conservative sectors of society, will achieve its objective, which is to prevent youth drug use, and retake control of the streets from the "jíbaros", or drug dealers, who are well-positioned in the drug market.
Vamos a cumplir nuestra promesa de sacar a los jíbaros de los lugares cercanos a los colegios y sacarlos de las calles de Colombia. #ElQueLaHaceLaPaga pic.twitter.com/HHKKzOVgGj

— Iván Duque ?? (@IvanDuque) August 23, 2018
Experts have pointed out that the decree poses a setback for the discussion of criminal policy and public health that had been taking place in relation to drug use and possession.
The PanAm Post spoke with Andrés Macias Tolosa, PhD in peace studies and conflict, regarding President Duque's policy to confront drug use.
The expert believes that the measure is based more on the fight against drug trafficking and, specifically, against micro-trafficking, but it is not a measure that can or will reduce micro-trafficking or consumption.
"Its main result may be that the government can show that it is doing something, that it is acting, but when the state acts that does not always mean that it acts well or that it acts effectively. It does not seem to be a public policy measure based on evidence; it is a measure of a prohibitionist nature and studies on the subject have shown that prohibitionism is not the solution."
The decree ensures that the micro-trafficking phenomenon will be pushed out of certain areas, targeted, and controlled, but not eliminated. In his opinion, this recent decision has generated two major challenges:
"First, it could be in conflict with the Constitutional Court, which has stated the importance of the minimum dose as part of the free development and personality of human beings; in addition, there is still a complex legal issue at stake regarding the definition of the "personal dose." For example, what happens when an individual possesses two doses?
Second, Macias Tolosa noted that "the implementation of the decree is still unclear, as there are many details to take into account: to give a single example, how to prove that a person has a certain medical condition. If they have said medical condition, this would preclude the confiscation of marijuana in question. Might a patient show a doctor's medical opinion, upload or show some testimony from a relative, wait for the family member to arrive, et cetera? All that takes time away from the police and does not solve the problem."
To deal with the effects of drug trafficking, he suggests that drug policy should not focus not on criminal charges for consumers, but on strengthening prevention measures.
"Pursuing end users helps, but it's not a permanent solution. It is necessary to focus government initiatives on the fight against production (including the chemical inputs that are part of the manufacturing process) and the initial distribution, where large quantities of merchandise are transported to small retailers."
Duque defated leftist Gustavo Petro in this year's presidential elections by a comfortable margins. He enjoys a majority in Congress, as he seeks to define and implement his agenda.