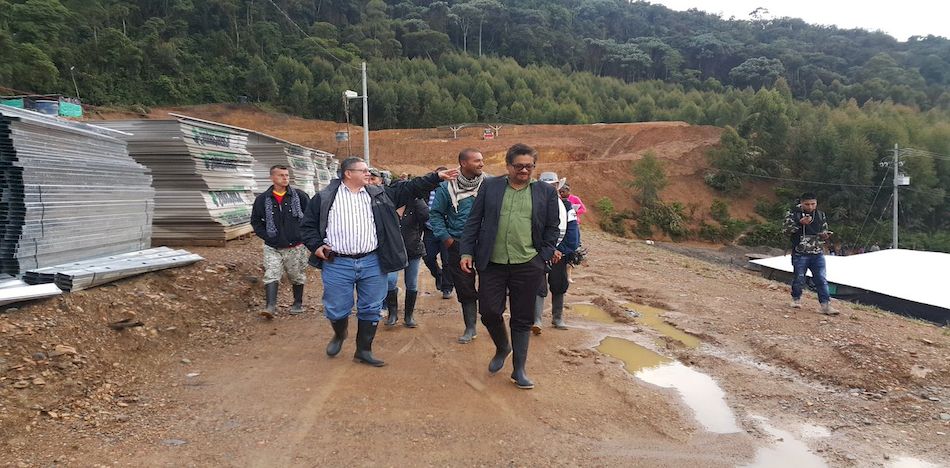 EspañolThe lawyer representing the Revolutionary Armed Forces of Colombia in its disarmament deal with the government said a bounty has been put on the heads of multiple leaders of the guerrilla group. Now that President Juan Manuel Santos' administration is asking for evidence to back up his claim, and the lawyer is no where to be found.
Colombia's Attorney General Néstor Humberto Martinez said FARC lawyer Enrique Santiago claimed there are plans to assassinate leaders of the FARC secretariat, but took off like a "little balloon" when asked to provide proof of those accusations.
Up to US $1 million was reportedly being offered for the death of each member of the FARC secretariat, but Santiago doesn't appear to be in the country right now to answer to that claim.
Other high-standing officials involved with the FARC, such as Iván Márquez a las Pablo Catatumbo and Diego Martínez reportedly don't know anything about the issue.
Director of Citizen Security Luis González León said that, nevertheless, investigations are underway regarding death threats, so it is necessary for Santiago to act now.
"I do not believe he is in Colombia at this time," Martinez said, "So we are going to try and locate him so that we can get him to cooperate."
According to Martinez, the judicial police authorities are involved in efforts to contact Santiago in order to look further into the issue.
"The state will not allow the integrity of a single member of the FARC's ex-secretariat or the demobilized forces to be affected," Martinez said. "That is one of our main responsibilities and challenges during this post-conflict era."
Source: Caracol Radio