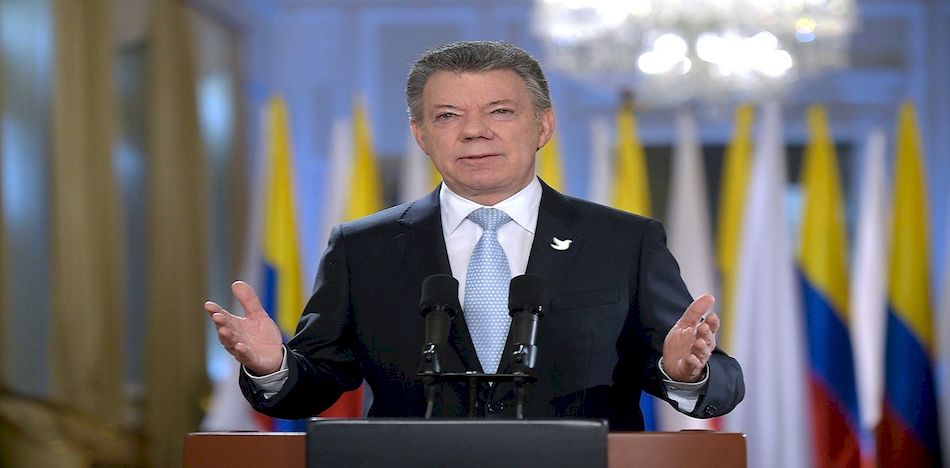 EspañolPresident of Colombia Juan Manuel Santos said he doesn't personally like many parts of his agreement with the Revolutionary Armed Forces of Colombia guerrilla group, but that they must be fulfilled regardless because both sides have agreed to it.
"There are many things in the agreement that I do not like," Santos said before judicial officials during a request for support in applying transitional justice. "But in order to reach the ultimate goal of peace, if we consolidate it, we can say in a year that it was worth it."
"It is very important that the whole country and all public authorities, of course the executive, but also the legislative and the judicial, understand that we now have a commitment as a state to comply with these agreements."
Santos emphasized the importance of the presence of international organizations at the ratification of the FARC agreement, and made note of the approval given by the United Nations Security Council, which is overseeing compliance with the disarmament.
"We have to fulfill them and that's why I call on everyone to take them that into account," he continued. "I repeat, there are many things I do not like, but the bigger goal of peace justifies that transition, that transitional justice."
He said no one in Colombia's government can be allowed to break the signed agreement.
"I say this today because it is our obligation, the whole world is watching and because we have given our word and made a commitment, and a state has to keep its word," he said.
Additionally, Santos reaffirmed the role of the judges in granting amnesty, pardons and special treatment for conduct related to the FARC conflict.
"In the long run, this is the step that must be taken. In the long run the agreements have to be fulfilled so that the new peace can be stable and lasting," Santos concluded.
Source: El País