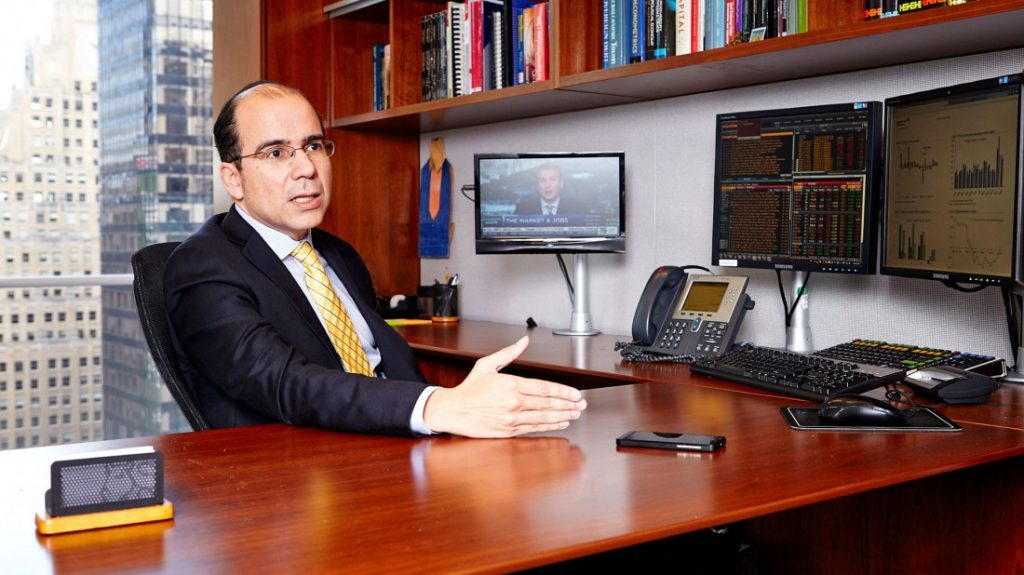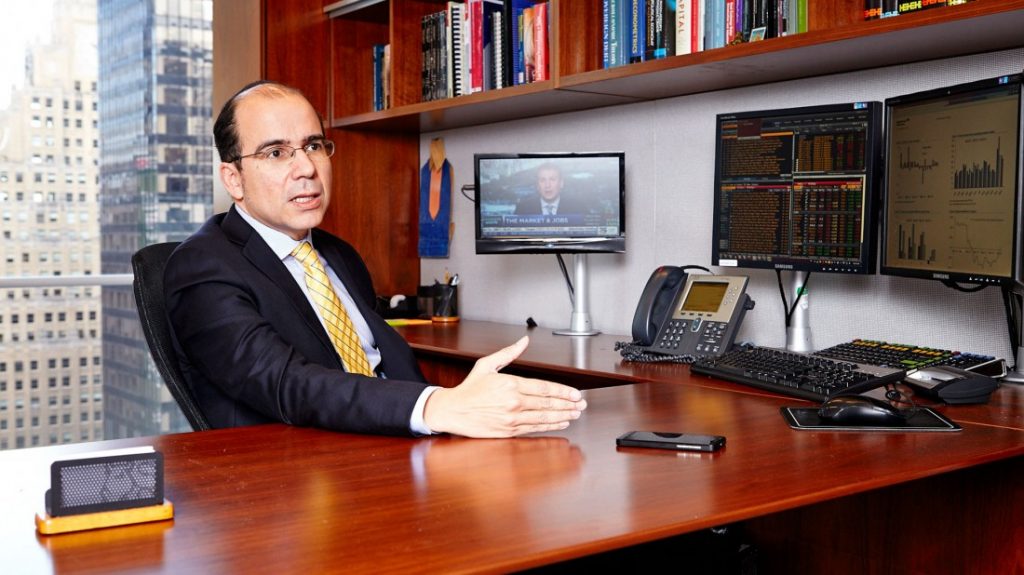 Rule number one of appeasement and brainwashing: turn public opinion in your favor, get the means to convey an idea, spread it, make the masses believe that it is a popular opinion. Once you instill this idea, act, no one will blame you.
There are no coincidences in politics; there are only causalities.
"Sanctions are putting the country at risk of a humanitarian catastrophe," Francisco Rodriguez, Torino Capital.
"It is unacceptable to justify sanctions that increase the suffering of the population," Luis Vicente Leon, Datanalisis.
Resulta inaceptable justificar sanciones que obviamente incrementan el sufrimiento de la población y la destrucción de la infraestructura y el aparato productivo, bajo la tesis de que podrían provocar un cambio político, más aún sabiendo que no lo han provocado antes en el mundo.

— Luis Vicente Leon (@luisvicenteleon) July 15, 2019
"Venezuela is at risk of famine due to the U.S. sanctions," Al Navio's Headline (a medium that flaunts the signatures of different actors, who recently signed a letter in support of Juan Guaido's management of the crisis, calling for fighting the "keyboard warriors").
"Today sanctions are wreaking havoc in the country," Timoteo Zambrano, National Assembly Representative, MUD.
"U.S. sanctions cause enormous damage to the Venezuelan people," Thomas Shannon, an advisor at the law firm Arnold & Porter, the legal representative of the interim government of Juan Guaido.
"Death of children awaiting transplant is due to sanctions," Jorge Arreaza, chancellor of the usurping government of Nicolas Maduro.
"U.S. sanctions seek to financially suffocate all Venezuelans," Nicolas Maduro, dictator of Venezuela.
Tenemos semanas denunciando que niños como Giovanny podían fallecer debido al bloqueo de EEUU.
Ratifico, sin descontextualizaciones periodísticas: generar sufrimiento y dolor a través de un bloqueo económico para cambiar un gobierno por la fuerza, es un acto criminal e inhumano. https://t.co/1LcbL8cbjD

— Jorge Arreaza M (@jaarreaza) May 7, 2019
One truth is so loud and clear that it should be considered an axiom: Maduro has held on to power for and because of money. Money moves everything. It has corrupted the foundations of our Republic. Gold in the black market has tainted the transparency processes in Venezuela. The gold fever is the cause of collective hysteria that could only end us up in the poverty and lament we suffer today.
It seems that the gold fever has not ended. It is an illness that destroys societies. However, it definitely does not hinder the health of those who own it but of those around them. It would be logical and straightforward to believe that all those who say they oppose Maduro do in fact oppose Maduro. But, the truth does not pursue logic. In this 21st century of cheating and arbitrariness, such a banal assertion does not result in anything. There are members of the dictatorship, opposition members, "independent entrepreneurs," and "economic analysts" (note the quotation marks) all warning about the impact of sanctions in Venezuela. Believe me, none of this is a coincidence. There are no isolated facts in politics.
Before presenting the indications of interest of each commentator, it is essential to note that they don't all pursue the same ends or protect the same benefits. However, they have a common agenda: end the sanctions to receive their quota of happiness.
Unofficially, the regime allegedly asked the MUD to request the U.S. to lift the sanctions against them. It was the primary requirement for agreeing to go to elections. From there emerged the new publicity campaign by the emissaries and representatives of the Democratic Unity Roundtable. They are seeking to show that sanctions, not mismanagement, corruption, and 21st-century socialism implanted by Chavismo, cause the suffering of all Venezuelans.
There are isolated interests: money, political spaces and agreements, the legitimization of public image, collection of frozen bonds, and freedom to continue trading with the dictatorship. These isolated interests, intentionally or unintentionally, pursue a common interest: the definitive perpetuation of Maduro's dictatorship.
Francisco Rodriguez has been one of the first to support this dirty trick. He published an article in the New York Times (a newspaper focused on attacking Trump at all costs) with the following headline: Trump Doesn't Have Time for Starving Venezuelans. However, the Spanish version was a lot more moderate with a headline suitable for the Hispanic readers: The Sanctions Against Venezuela Have an Uncomfortable Reality.
The article, among other things, highlights the phrase stated at the beginning, prompting the idea that sanctions have been systematically guilty of chaos in Venezuela and that they do nothing to help deflate the dictatorship. As if that wasn't enough, The New York Times uses a picture of Venezuelan children in a soup kitchen to evoke an emotional response so that the reader nods along: our children don't deserve this; it is imperative to end sanctions.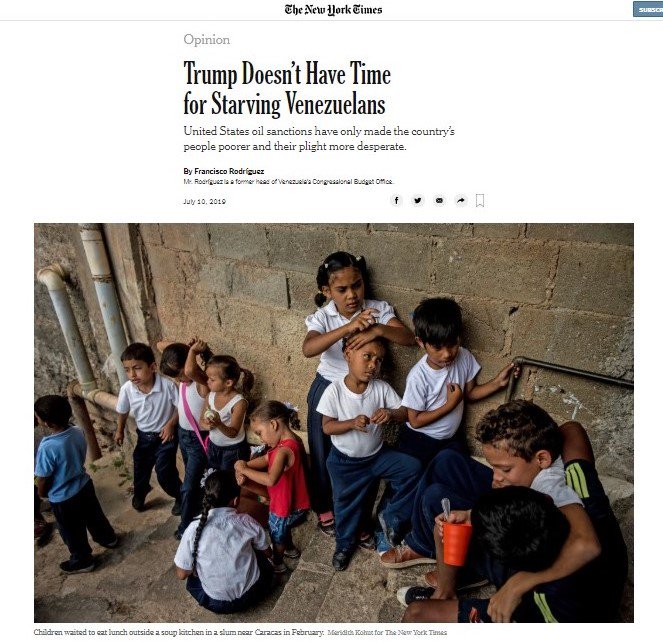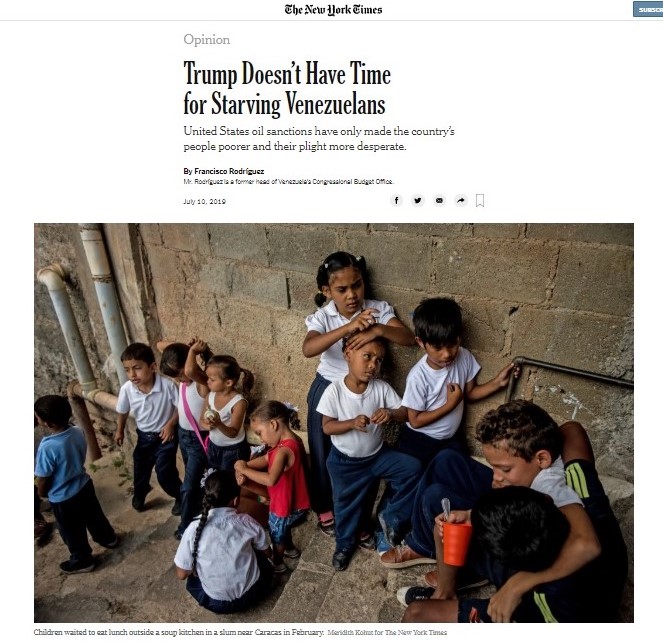 Jorge Arreaza opted the same tactic of using children as bait. Confronted with the systematic death of children in the J.M. de Los Rios hospital, Arreaza blamed the Trump administration. According to the dictatorship, the money frozen by sanctions was allocated specifically for the treatment of sick minors.
Economist Luis Vicente Leon uses the same communication guideline. In an exchange of tweets, Vicente Leon responded to a Twitter user who said that he supports sanctions because they prevent the looting of the country. The economist told the user to say that to the kid who died because of the lack of bone marrow transplants kits. Thus, Vicente Leon attributes reliability to what Arreaza expressed. Therefore, I insist that there are no coincidences in politics; there are only causalities.
Por lo menos regula de alguna manera el saqueó del país

— Virgilio Trompiz (@VirgilioTrompiz) July 15, 2019
It is necessary to point out amidst all this insult to the freedom of Venezuelans that Francisco Rodriguez, head of the economic area of Torino Capital, was a follower of Hugo Chavez. He was the head of the office of Economy and Finance of the National Assembly, when William Lara, a former close comrade of Hugo Chavez, served as its president. Furthermore, he was Henri Falcon's campaign advisor in the last fraudulent presidential election.
In a leaked document, investigative journalist Alex Boyd points out that, "For years, Torino Capital defended the payment capacity of the Chavista regime. It passed on the purchase and sale of bonds to its clients."
It was not in vain that Maduro himself on a radio station in 2017 warned, "We have paid bondholders 65 billion USD in 24 months."
It is undoubtedly an expanding business. Some charge for implicating the idea that sanctions are bad for Venezuelans. The function of sanctions is to prohibit the convertibility of Venezuelan bonds into U.S. securities and to prohibit access to credit.
Now, Timoteo Zambrano, MUD representatives to the national assembly, is also participating in this demagogic campaign to withdraw sanctions. So does Thomas Shannon, an American diplomat who was the U.S. sub secretary of state for political affairs in the final year of Barack Obama's presidency. He was the leading architect along with the Vatican of the meetings between MUD and Maduro regime in 2016.
Timoteo Zambrano asegura que «hoy en día las sanciones están haciendo estragos» en el país https://t.co/48K7g1ZKZs

— AlbertoRodNews (@AlbertoRodNews) July 16, 2019
Curiously, Thomas Shannon is "Senior International Policy Advisor at the law firm Arnold & Porter, hired by the Government of Juan Guaido to handle international legal matters. This same firm, "curiously", previously represented the dictatorship of Maduro. We need to ask the president why the interim government has chosen to hire a firm that used to represent the dictatorship when there are many other prestigious law firms in the U.S.
According to Bloomberg's Above The Law ranking of America's most influential firms, Arnold & Porter ranks 45th this year – after dropping ten levels. Why weren't the 44 top law firms considered?
"The firm will advise Guaido and its parallel government on U.S. economic sanctions, corporate and banking law, litigation and international arbitration," reported Bill Allison, a Bloomberg journalist.
Businessmen in the U.S. have mobilized their influence and money to buy spaces to establish a matrix of opinion. "Sanctions have the opposite effect to what is intended," said Mike Cornelius, portfolio manager at T Rowe Price, one of the top U.S. bondholders, along with Fidelity, BlackRock, Pimco, and Goldman Sachs Asset Management. "The policy is hurting U.S. investors," he said, as he considers the zeros in his company's bank account more important than the regional security, health, and freedom of millions of Venezuelans.
According to the Financial Times, the Venezuelan government's bond debt has risen to 8 billion USD. That is a ton of money for which many would be willing to intervene. The creditors definitely have the power necessary to manipulate the members of congress and the media to be able to collect the debt payments.
Influential economic groups and lobbyists want to end sanctions to dissolve the bonds and receive their money. Members of the Democratic Unity Roundtable was to dismantle sanctions so that the regime agrees for new elections. Moreover, Nicolas Maduro wants to shake off the restrictions that prevent him from freely committing crimes. All these isolated motives fit together in the framework of using photos of starving children to pressure the Trump administration to end sanctions. 
Marketing the hunger of Venezuelans has never been more profitable. One only has to photograph starving children and blame sanctions for their misery and magically, the businessmen get rich, the MUD fulfills its objectives, Maduro remains in power, and the Venezuelans continue to suffer.