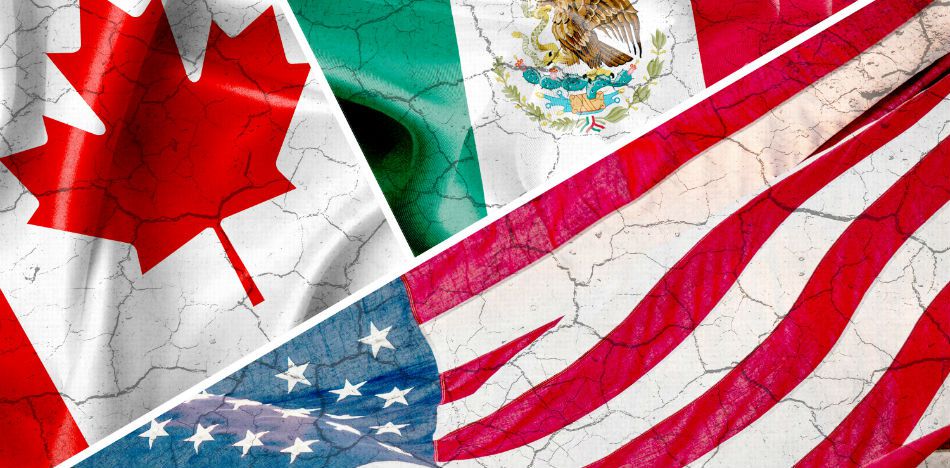 EspañolThe fifth round of renegotiations of the North American Free Trade Agreement (NAFTA) continue in Mexico City amid controversy and delays, as Mexico and Canada have reportedly rejected the United States' proposal to harden the rules related to the origin of products coming from the auto market.
President Donald Trump's administration reportedly wants half of all auto parts built in North America to be produced in the United States, and for product requirement for local regions be increased to 85 percent, which would be a big increase from the current 62 percent.
Both the Canadian and Mexican negotiators were outspokenly against this proposal, as it would directly affect the manufacturing in each country. Some business organizations in Mexico described the US proposal as "insane."
Matt Blunt, President of the American Automotive Policy Council, which represents Ford Motor Co., General Motors Co and Fiat Chrysler, said, "There is no product manufactured in North America that meets this rule of origin requirement."
Trump continues to threaten an exit from NAFTA if deep reforms are not made to the regulation of trade and automotive manufacturing, as he has stated on multiple occasions that the current rules have harmed American workers.
The current round of negotiations will come to a close on Tuesday, May 21, when Mexicans and Canadians address this idea head-in. It could stall talks, some experts said.
Rhe pace of the renegotiation "slowed down" in the fourth round, due to the hard-line proposals made by the United States that were rejected by Mexico and Canada. "There has been no progress in the contentious parts," a source involved in the talks told Reuters.
Mexican negotiators said that renegotiations should come to an end before the end of March 2018, when the political campaign will begin for the upcoming presidential elections in July.
Faced with the uncertainty surrounding Trump's constant threat to withdraw from NAFTA, the currencies of other countries have started to weaken.
According to Reuters, it is not only Trump's political counterparts and negotiators who are putting pressure on the conversations, but it is also domestic business owners who do not want the demands to be "so drastic" that they result in the loss of jobs.
"Supporters of NAFTA in the US private sector, and also from members of Congress, and even from the Republican governors, are beginning to make themselves heard, which we see as something very positive," said Moises Kalach, Head of the International Negotiation of the business lobby of the Central Business Council (CCE) of Mexico.
Next December, the sixth round of renegotiations will take place in Washington, where hopefully officials can overcome their disputes.
Sources: Reuters, El Financiero.