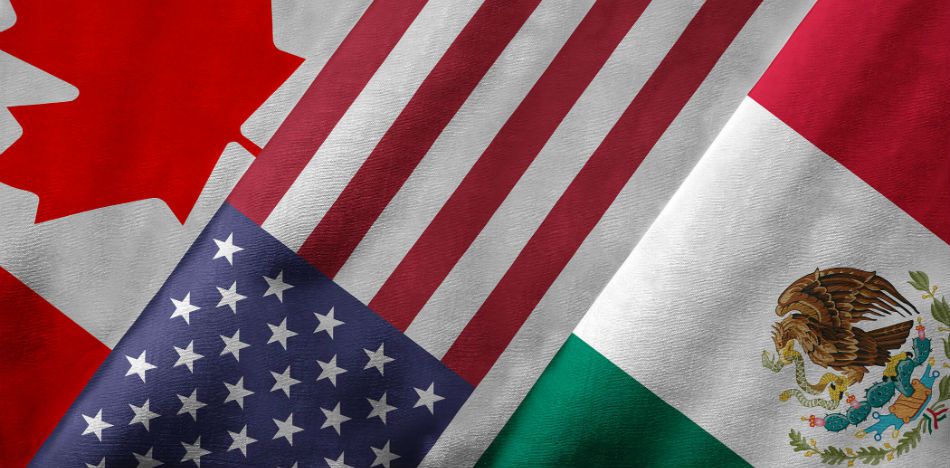 EspañolChief economists at JPMorgan, Goldman Sachs and Barclays said that should the North American Free Trade Agreement be canceled, Mexico would be affected much less than the United States and Canada .
"If NAFTA is canceled, there would have to be a certain depreciation of the peso, which in the end would benefit the Mexican economy, which is what happened at the beginning of the year," Gabriel Lozano, chief economist for Mexico at JPMorgan, said.
He added, "The exchange rate began to absorb this shock and began to demonstrate what should be needed to offset the loss of access to the free market in North America. That is a possibility."
According to Alberto Ramos, chief economist at Goldman Sachs, "the exchange rate would depreciate, which would guarantee external competitiveness. One can imagine a scenario in which the exchange rate moves more than the average tariff rate and thus foreign competitiveness would increase."
Marco Oviedo, Barclays' chief economist for Mexico, said that the exchange rate has even incorporated this scenario into its plans, so as to avoid the currency's value changing more.
"The great advantage that Mexico has against the United States and other countries is that it has a highly flexible currency, which will immediately adjust to the new circumstance," he said.
Oviedo estimated an exchange rate of approximately 18.70 pesos per dollar in some scenarios. "If NAFTA ends, it could lead to less manufacturing from the US," he said. "There could even be a scenario in which Mexico proposes an exit and the United States might want to continue working together."
However, experts explained that even if NAFTA were eliminated, it would not mean the end of trade between Mexico and the United States, though there is a concern that certain industries would be affected.
"Mexico must seek mechanisms that will give investors in the United States and Canada certainty that their investments are protected," Oviedo said. "We must be sure that it doesn't generate mistrust about issues that also have to be dealt with under Mexican law."
Source: El Financiero