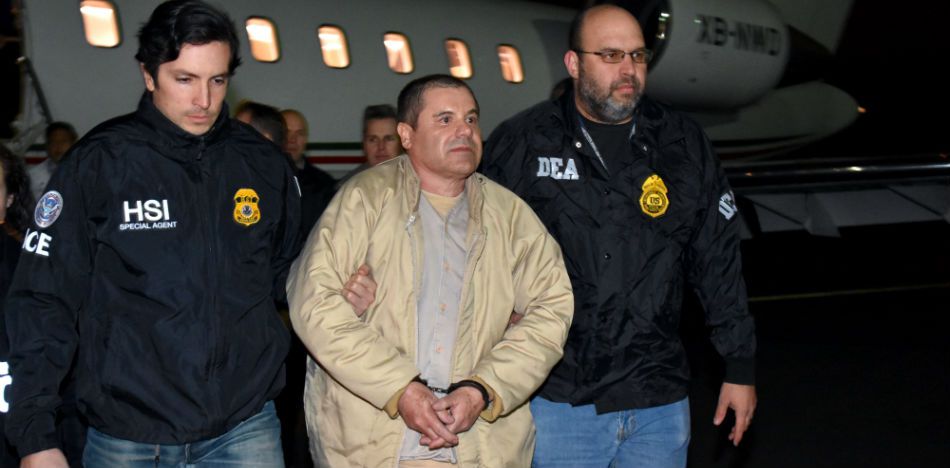 Mexican druglord Shorty "El Chapo" Guzman plans to sue Netflix and Univision due to the production of a series that bears the name of the Mexican mafioso, as reported by his lawyer in Mexico, José Refugio Rodríguez.
The reason for the lawsuit is that the producers not only make use of the name of the Mexican drug trafficker without his authorization, but also "defame" his character by adding salacious details to his life story.
It was in May of 2016 when both companies announced their project to produce a series based on the life of Chapo Guzmán, prompting his legal team to warn that they would have to pay for the rights to use the name or nickname of notorious Mexican drug trafficker.
Last weekend the series premiered in Latin America as a co-production of Netflix, Univision and Story House Entertainment, although the series premiered on American television in April, and was June 16 on the Netflix streaming platform.
"Our case does not address the issue of royalties, but we are going to exercise some legal action; currently I am waiting for instructions from Joaquin as to how to proceed. It is going to be done in the United States because there is greater right to privacy here than in Mexico and there is greater protection of peoples' private lives," said Guzman's attorney
Rodriguez added: "We are waiting for instructions. The press says that there are also issues of plagiarism at stake because some of the writers stole material. We are mainly concerned with the illegal use of Guzman's image, and the legal implications thereof."
Guzman, who was legendary for a series of high profile escapes from Mexican jails, was extradited to the United States in January of this year to face numerous charges.
Source: Sercano