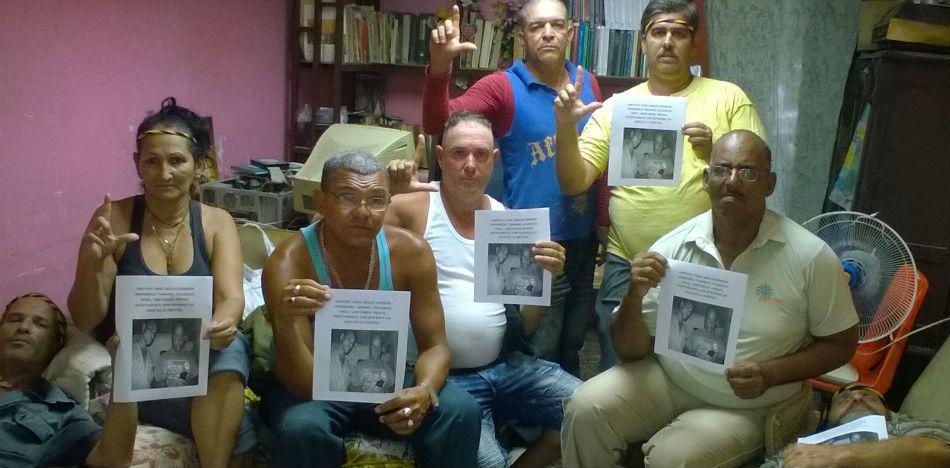 Members of the Cuban Libertarian Party were arrested this week without warrant or cause, a party spokesperson reported.
On Wednesday, May 31, three members of the Cuban State Security Forces arrived at the Benjamin Franklin Libertarian Library in Havana to accuse members of the Cuban Libertarian Party of disorderly conduct.
"We were threatened and accused of public disorder, which is false," said Nelson Rodriguez Chartrand, Spokesman for the Cuban Libertarian Party, who is also a contributor to The PanAm Post. "We were inside the house, completely silent and we were inside our private property. They said we could not leave the house or let anyone in."
Approximately 45 minutes later, a group of 15 special agents entered the house, violently attacking those inside while tearing apart the house, Chartrand said. President of the party Caridad Ramirez Utria, Vice President Heriberto Pons Ruiz and party member Eduardo Ramos were transferred to a detention center while Nelson and Miguel Lopez, best known as "Miguelito cartelito", who are currently on a hunger strike in solidarity with illegaly imprisoned Libertarian political prisoners, were sent to a different one.
Written warnings were issued for "illicit association" wre issued against each of the detainees, Chartrand said "in Cuba only the Communist Party is legal."
"Caridad, Miguel and I were forced to leave barefoot. After several threats, we were released at 2:00 am", said Rodriguez Chartrand, who added that he and Miguel were left at a nearby cemetery and forced to walk back to the library, which was almost 20 miles away.