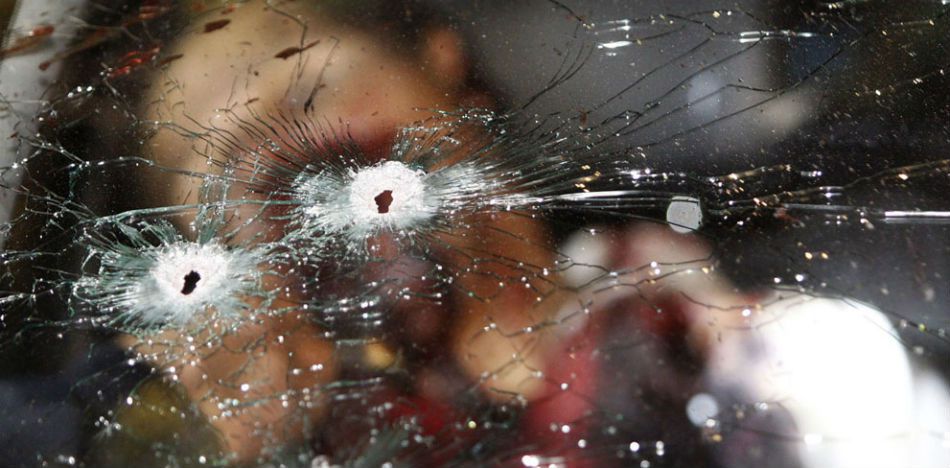 EspañolOfficials in Mexico weren't so happy to hear their country is being called almost as dangerous as Syria.
This weekend, the International Institute for Strategic Studies released its Armed Conflict Survey, which ranked Mexico the second deadliest conflict zone worldwide behind only Syria. Officials in the Mexican Foreign Ministry said they believe the report has no grounds, and uses figures of unknown origin.
The survey claims there were 23,000 premeditated murders in Mexico in 2016, while Syria, which is going through a civil war, had around 60,000 murders. Those number coincide with research conducted by Amnesty International and Human Rights Watch, all of which have cited the militarization of the War on Drugs under former President Felipe Calderon as the driving force of the violence.
The Mexican Foreign Ministry released a statement in response, saying the report "reflects estimates based on uncertain methodologies, and applies legal terms incorrectly. Their conclusions have no basis in the case of Mexico."
It also said the survey incorrectly referred to an "armed (non-international) conflict in Mexico." The presence of armed groups in a country does not mean that there is an armed conflict, officials said.
Additionally, officials said the IISS report is intended to give equal treatment to countries that live under completely different circumstances, so they can't be compared or measured to each other.
#ComunicadoSRE/@SEGOB_mx México responde al reporte emitido por @IISS_org https://t.co/CGV6sIYcqr pic.twitter.com/8CfwyJIYda

— Relaciones Exteriores (@SRE_mx) May 10, 2017
Tweet: Mexico responds to the IISS' report.
"The total estimate of premeditated deaths nationwide in 2016 has not yet been published by the National Institute of Statistics and Geography," the statement said, "so the source of the figure used in the report is unknown."
"The assumption made by the study to consider that all the killings that took place in Mexico are related to the fight against criminal organizations is also implausible," it added.
Source: El Economista