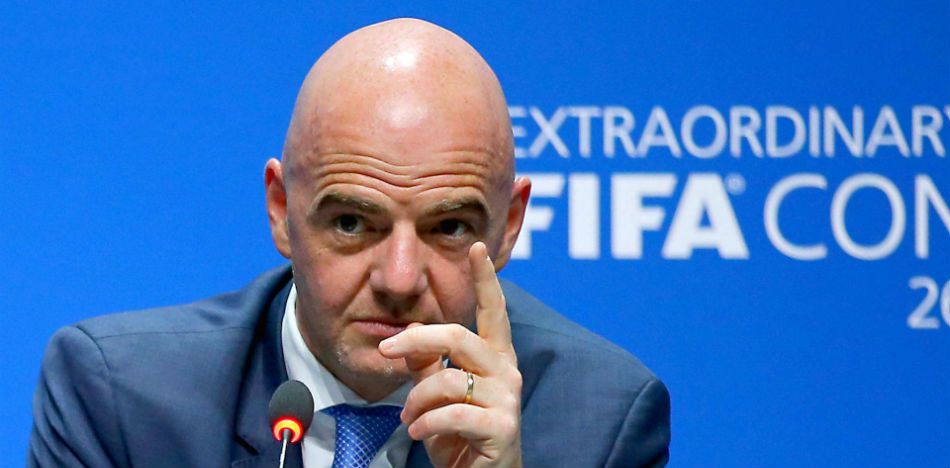 EspañolFIFA President Gianni Infantino brought a gift for President of Cuba Raul Castro during his trip to the island this weekend — a jersey made especially for him.
"I was told that President Raul Castro is passionate about sports, especially soccer and baseball. President Raul Castro has already scored many goals in his lifetime and now he will score soccer goals," Infantino said during a press conference in Havana.
Infantino said in a joking tone that FIFA had decided to "recruit" Castro to be part of their team because "we want at least 51 percent of his heart to go to soccer and let 49 percent go to other sports. And (we gave him) number nine because it's the scorer's number."
Infantino visited Cuba because the island is the first target project for FIFA's Forward Program, which aims to develop soccer in the world through investment grants.
Forward will provide US $750,000 to FIFA-member countries for development of projects related to soccer infrastructure, tournaments and women's leagues. Some countries will receive up to US $500,000 per year for administrative and operational expenses.
"I think that projects like this and many others that we are going to develop here in Cuba show what the Forward project can do," Infantino said. "What I take with me from here is the fact that we are doing the right thing, we are investing in soccer because there is this dream, this passion."
Infantino also said he is convinced that what FIFA has done in terms of "investing and giving back to soccer is fair, and Cuba has to be one of the clearest examples of that in the future."
Source: Cubanet