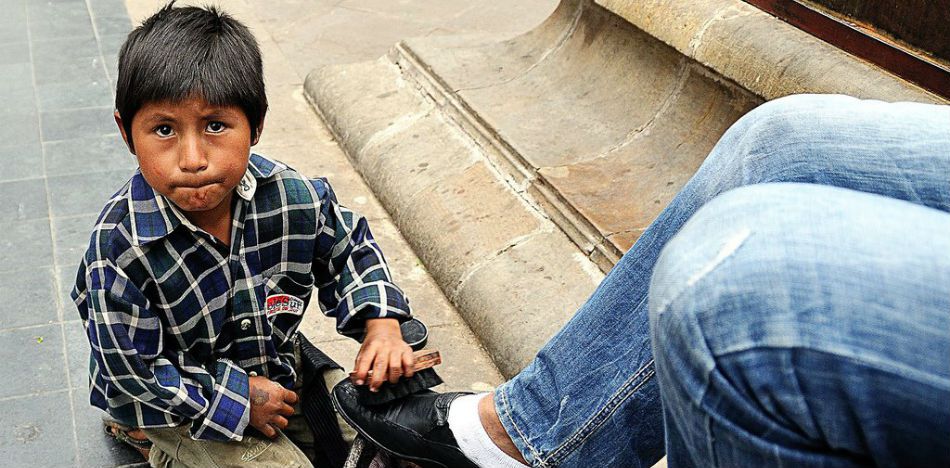 EspañolAn estimated 2.48 million Mexican children and teenagers work, of which 2.22 million perform work that is illegal, according to the National Institute of Statistics and Geography's Child Labor Module.
Of those 2.22 million, 40 percent are not old enough to work legally, while 60 percent are involved in activities considered dangerous to their health, safety or morality.
Meanwhile, the Inter-American Development Bank detailed several unsuitable child labor conditions that may determine when work activity becomes a risky activity, the most prominent of which has to do with extended work hours surpassing the legal limit.
The work day in Mexico for children under 16 cannot be more than six hours, but 96.6 percent of Mexican children between the ages of five and 17 who work have hours that are 35 hours per week or more — which works out to seven hours per day.
Of the total number of Mexican children who work, 42.5 percent do not receive income from their work, 19.1 percent receive up to two minimum wage incomes and three out of 10 receive only a minimum wage. Of the total that earn only a minimum wage, 38.2 percent work between 40 and 48 hours a week.
Only 9.6 percent of the total amount of children who work work without studying, while 9.7 percent work and study as well. Of the children and teenagers who work, 53.3 percent also study while performing domestic tasks while 27 percent combine work with domestic activities.
The World Bank reported in 2013 that the decade was seeing a decline in underage, illegal labor in Mexico; however, it appears that the problem has begun to worsen again, and continues to be a problem officials have struggled to address.
Source: El Universal