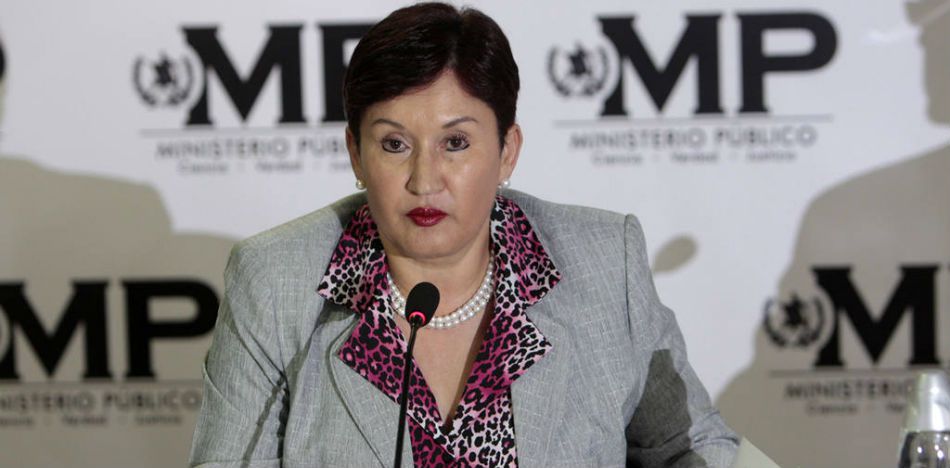 EspañolGuatemala took a strong stance against fighting crime in Mexico this week following the discovery of ex-Governor of Veracruz Javier Duarte in Panajachel.
Guatemalan Attorney General Thelma Aldana said her country "will never be a haven for Mexican criminals," adding that she will fully support the Mexican Attorney General in the criminal proceedings and extradition process of Duarte, who was arrested last Saturday night for stealing funds that would have been used for hospitals, schools and other public institutions in his Mexican city.
"Duarte's arrest is definitely a message from Guatemala," Aldana said. "We don't want to be a country that tolerates people wanted by other nations. On the contrary, we want to work with our neighbors to help them seek justice."
"We definitely do not want to become a home for Mexican criminals," she added. "This former governor's arrest is also a message to Mexican drug traffickers that the prosecutors in their country and Guatemala are organized, in cooperation with public ministries and we are united to fight against crime."
The most respected public prosecutor in Central America also complained that because of the few resources available to the Public Prosecutor's Office, Mexican mafias are currently penetrating Guatemala arms and drug trafficking, among other crimes that are carried out near the border with Mexico.
As for the preparedness of Guatemalan institutions, Aldana said that her country will "certainly be transparent, objective, with due process, the right to a defense and in collaboration with the Mexican Attorney General in anything required from us. "
Source: El Universal