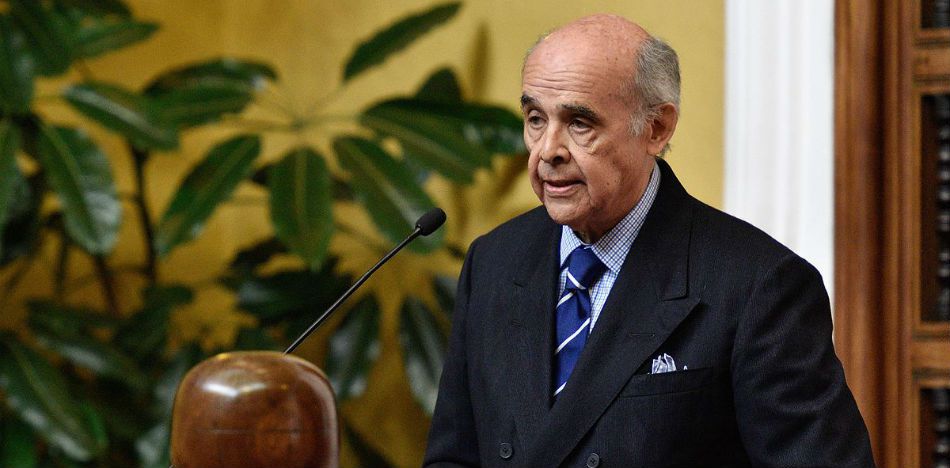 The Peruvian government has stated that it believes that the Inter-American Democratic Charter should be invoked so that the Organization of American States (OAS) can address the crisis affecting Venezuela, Peruvian Foreign Minister Ricardo Luna said Thursday.
Luna indicated that his country considers that in Venezuela there has been an alteration of the democratic order due to the non-existent separation of powers. He also said that this situation allows the executive branch to block the functioning of the National Assembly, thereby breaking the rule of law.
"Invoking this letter does not mean suspending and isolating a country, but using the various options it offers to engage in solving the problem," said the official.
The diplomat believes that it is necessary to contribute to overcoming the political crisis in Venezuela and thus prevent the deterioration of the humanitarian situation, and believes that "effective steps" must be taken in accordance with the provisions of the Democratic Charter.
Parallel to the process of papal dialogue and mediation that takes place, the countries that make up the OAS should play a role that is effective in activating the Democratic Charter and not falling into initiatives that are inappropriate, said the Peruvian foreign minister.
Last Wednesday, Luna said during a visit to Chile, that they should not "advance positions such as those suggested by the Secretary General of the OAS" Luis Almagro regarding the situation in Venezuela.
Almagro's request was for Venezuela's suspension from the Inter-American body as a means of putting pressure on Nicolás Maduro to call for regional elections. Thus far, all attempts at dialogue between Maduro and the opposition have been failures.
"To reach a situation that represents the will of OAS member countries requires consultations, and we can not anticipate a position such as that which was called for by the secretary general until such consultations are conducted," said the Peruvian official.
Relations between Peru and Venezuela are currently at a critical point as the Peruvian government has announced that it will send a note of protest and will recall its ambassador in Caracas due to some "insolent expressions" made by Maduro against Peruvian President Pedro Pablo Kuzcynski (PPK).
Nicolás Maduro and his Foreign Minister, Delcy Rodriguez, criticized the statements of the Peruvian leader who stated that the United States does not worry about Latin America since it is like a sleeping dog that doesn't bother anyone, with the exception of Venezuela.
"It's like a nice dog that is sleeping on the carpet and does not generate any problems but in the case of Venezuela, it represents a big problem," said Kuczynski.
To which Rodríguez later responded by saying that the Peruvian president "is the only nice dog that wags his tail to the whims of the empire. Just like another puppy that supported the empire and now is in the OAS," said the Venezuelan foreign minister, referencing PPK and Almagro.
Source: El Nuevo Herald