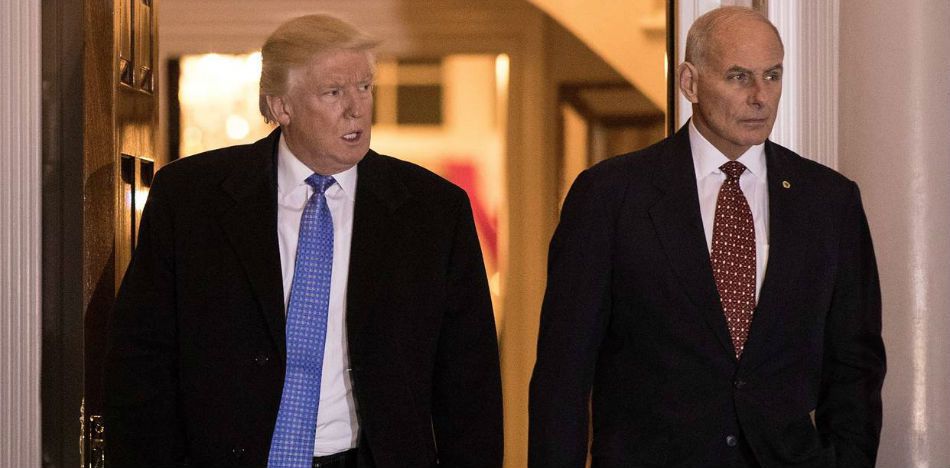 EspañolUnited States Secretary of State Rex Tillerson and Secretary of Homeland Security John Kelly held meetings with Mexican Government officials Thursday in Mexico City, during which they promised not to use the army to attack undocumented immigrants, or disrespect their other rights, but were then later contradicted by the President.
Donald Trump was giving a press conference at the White House during his staff's meeting with 24 manufacturing companies. He said the meeting in Mexico would be "difficult," so it was necessary for his government to be "treated fairly" in Mexico.
"I hope we have a good relationship with Mexico. If we don't, we don't," Trump said.
Tillerson's position at the headquarters of Mexico's Foreign Ministry went differently however, as he spoke of the importance of strengthening existing institutional mechanisms and noted that the meeting was "the continuation of a productive and purposeful exchange that will bring along change for both nations."
With regards to deportation, Secretary Kelly stated emphatically that there will be no mass deportations.
"I repeat, there will be no mass deportations," he said. "The army will not be used in migratory operations."
However, President Trump stated otherwise in the White House, ensuring that military operations would be used for the deportation of undocumented immigrants.
Hours later, White House Spokesman Sean Spicer did his best to clarify Trump's statements, claiming that he had used "military" as an adjective to describe the orderly and professional manner in which his executive orders are being implemented.
Sources: El Economista, El Universal