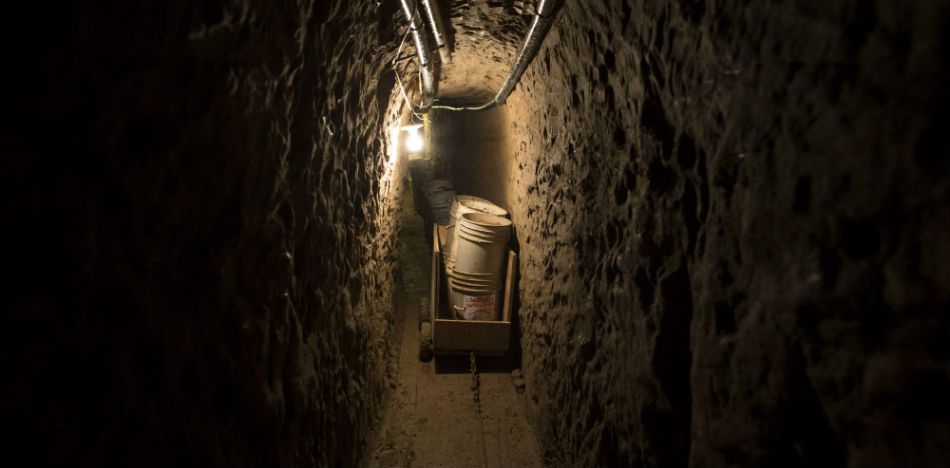 EspañolMexico does not fully seal off passageways used by drug traffickers trying to enter the United States, leading officials to raise their concern over "a security risk and an open invitation" to drug dealers digging new tunnels.
The United States has filled drug trafficking tunnels on its side of the border since 2007, but according to a report by The Los Angeles Times, the US Customs and Border Protection Office budget means those tunnels have of late gone unsealed.
Mexican authorities said they do not have the economic resources to completely fill drug tunnels, some of which are equipped with ventilation systems as well as rails to move contraband into US territory.
On the Mexican side of the border, only the entrances to these passageways are sealed, which some critics have said can allow drug traffickers to dig new entrances if they like, accessing subterranean passageways that are both intact and that lead directly to drug delivery points in the United States.
The concern came about after a Sunday Los Angeles Times story documenting the discovery of a drug trafficking tunnel that had not been sealed since last December, which was already in full operation again. Other passageways and tunnels have been discovered over the last few years, the report said.
The US government has reportedly invested about $8.7 million in efforts to seal up drug trafficking passageways, according to a Department of Homeland Security's report in 2016.
"It's a huge open invitation to drug traffickers, and that's definitely going to be taken advantage of," said Michael Unzueta, an official in charge of San Diego's US Immigration and Customs Enforcement Service.
Source: Sin Embargo