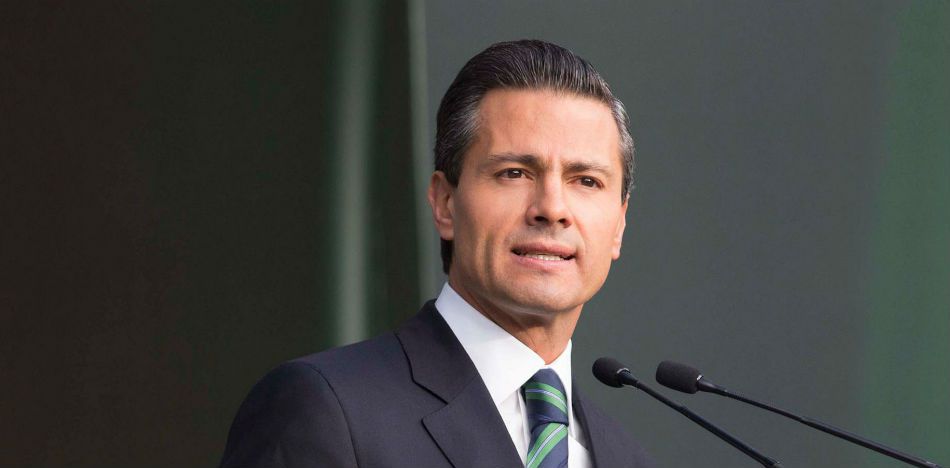 EspañolDuring a meeting with ambassadors and other Mexican officials, President Enrique Peña Nieto set out new guidelines for his country's relations with the United States.
President Peña Nieto also assured everyone that the world would continue to see Mexico as a nation of "audacity and pragmatism," and where dialogue and understanding benefit its citizens.
He also pledged to push for comprehensive negotiations with Donald Trump, who takes office January 20. An agenda related to trade, security and immigration are reportedly already scheduled.
"At no time will we accept anything against our dignity as a country or our dignity as Mexicans," he said. "Basic principles such as our sovereignty, national interest and the protection of our nationals are not negotiable. It is evident that we all have some differences with the next government of the United States, most notably on the subject of a wall that Mexico of course will not pay for."
He laid out the following points for negotiation:
The United States must make a commitment to working collaboratively with Mexico to end illegal arms trafficking.
It should curb funding of criminal organizations in Mexico.
The deportation of Mexicans should be carried out in an orderly and coordinated manner on a bilateral basis, guaranteeing respect for the human rights of Mexican immigrants.
The flow of remittances must be maintained because it is the livelihood of millions of low-income families in Mexico.
On this last point, President Nieto said Mexicans in the United States were sent more than US $24 billion as of November 2016.

Regarding free trade between Mexico and the United States, Peña Nieto said that clear rules must be made to continue the flow of capital to the region.
"We reject any attempt to influence investment decisions of companies based in fear or threats," he said.
Mexico will reportedly strengthen its commercial presence in South America, Europe and the Asia-Pacific region, and in the Middle East and Africa, under the assumption that trade with the United States will weaken under Trump's administration.
Source: Noticieros Televisa