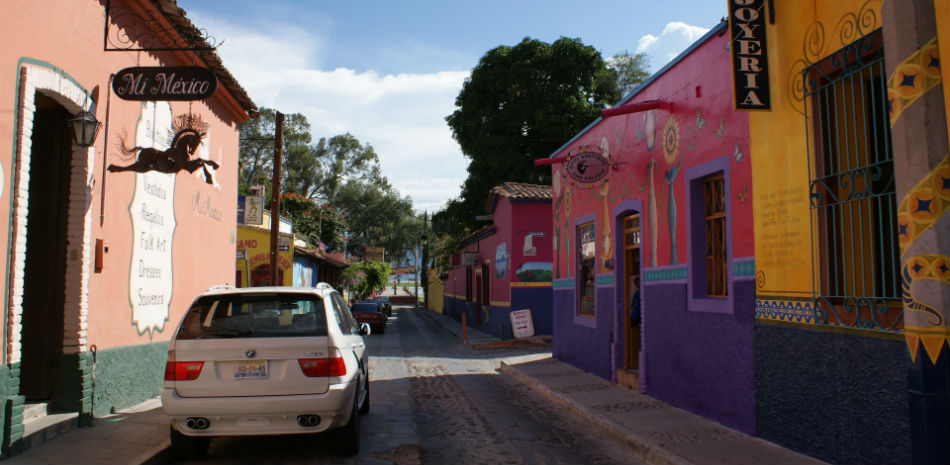 EspañolMany of the more than one million people from the United States currently living in Mexico say they are worried about what will happen to them should Donald Trump win the United States presidency.
The majority or them have chosen to live in towns like Ajijic, located in the state of Nuevo León in the north of the country, where the climate was named by National Geographic as the second best in the world. There are so many Americans living there, in fact, that most of the street signs are not even in Spanish.
Despite the calm life lived by many of the Americans in the town of less than 10,000 people — many of whom are retired — they are not politically isolated, and are aware of the 2016 presidential election between Democratic Hillary Clinton and Donald Trump.
Some said they worry that if Trump wins, the Mexican government may act out against them in some way.
"People are scared that if Trump is elected, President Enrique Penã Nieto will say, 'Ok, you're going to send Mexicans back to Mexico, then we're going to send your gringos back to the United States,'" said United States citizen Mike Myers, of Ajijic.
His wife Sally Myers said they have thought about requesting a Mexican passport so that the government can't "confiscate" their house.

Deena Murdock, also a United States citizen, has spent 12 years living in the small Mexican town. She said that if Trump wins, the government has real power to expel US citizens.
"I'm afraid of the reprisals, that they will say, 'get out of here, or go to jail.'"
She said she is willing to apply for Mexican citizenship, because she wants to remain in the country and is very proud of it.
Source: López Dóriga Digital