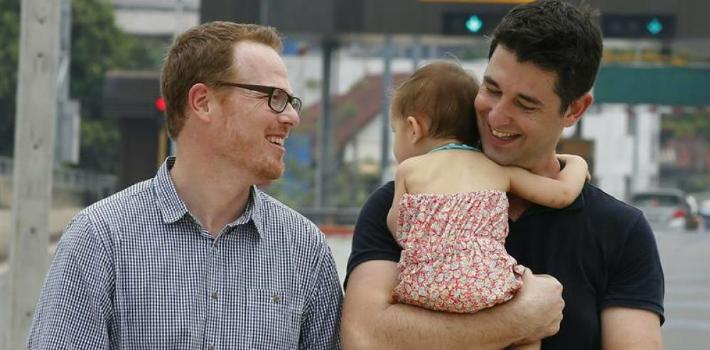 EspañolMexico's Catholic Church has come out against gay marriage again, this time trying to explain its position with arguments related to children.
In its weekly newsletter, From the Faith, the church said it is against gay marriage as well as gay adoption.
Its central arguments pointed to an alleged increase in illnesses among children in such situations, emotional destabilization and low school performance
"A child is more likely to suffer sexual abuse of a homosexual father," the newsletter also wrote, and then said that people who do not support gay rights are often persecuted.
"They have already imprisoned hotel owners that do not allow homosexuals in their rooms. The same has happened to confectioners who refuse to decorate a wedding cake with gay motives. The case has also appeared with parents who oppose their kids being taught in schools that claim homosexuality is natural."
The Catholic Church in Mexico also denied Pope Francis said the institution he leads is overdue for an apology for the way it has treated the gay community, saying that "you only have to apologize when you have offended someone."
This weekend, tens of thousands of people rallied in the streets of Mexico City to demand education free of ideology … no sexually guidance to children and to recognize the natural value of Christian marriage and the natural family.
Source: El Páís