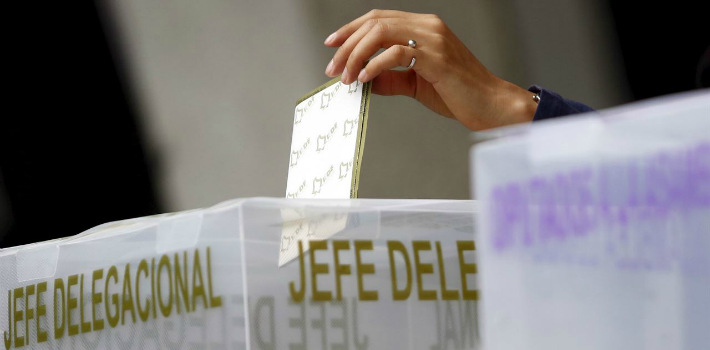 EspañolLocal elections were held this Sunday, June 5 in 13 Mexican states looking to choose new governors and other representative positions.
The Institutional Revolutionary Party (PRI), eroded by corruption and insecurity, saw their dominance dwindle this time around. According to early counts, there were at least three races in which a party that has never held the office replaced a PRI candidate (Veracruz, Tamaulipas, Quintana Roo). This thanks in part to the right-wing candidates of the National Action Party (PAN) which, after its fall in 2012, seems to be reborn.
Tamaulipas, Puebla, Veracruz, Chihuahua, Quintana Roo, Aguascalientes, como que ganamos, ¿no? Y faltan Durango y Tlaxcala

— Felipe Calderón (@FelipeCalderon) June 6, 2016
According to official results and projections, PAN has also done well in Aguascalientes, Chihuahua, Quintana Roo, Puebla, Tamaulipas ad Veracruz, which make up half of the governorships at stake. PRI lost for the first time in its history in Quintana Roo, Tamaulipas and Veracruz, where Francisco García Cabeza de Vaca, Miguel Ángel Yunes Linares and Carlos Joaquín won office, respectively.
The win in Veracruz by the PAN-PRD coalition was confirmed by the Public Electoral Body (OPLE). At the moment, PRI has only secured Oaxaca, Zacatecas, Hidalgo and Sinaloa, while trends have them favored in Durango and Tlaxcala.
The PAN President Ricardo Anaya said this is the first time his party has won so big in more than three elections. In Chihuahua, PAN will return to power, just as it will in Aguascalientes. Puebla will also be under white rule, as the current governor Moreno Valle became the State Executive thanks to a strong showing by his supporters.
Meanwhile, MORENA failed to secure a single governorship, but did get a second-place finish from its candidate in Zacatecas, and was third in Veracruz, Oaxaca and Quintana Roo.
Source: El País