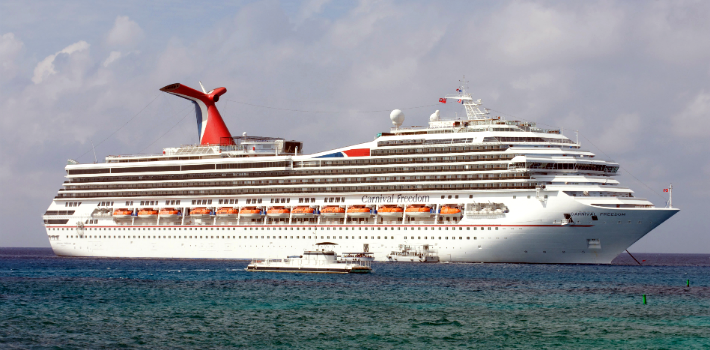 EspañolLast Monday Carnival Cruises reversed its prior decision to prevent Cuban-American from traveling to Cuba on their ships amid a growing controversy that received criticism from several high-standing government officials, including those within the Obama administration.
On May 1st, Carnival plans to send the first cruise ship in half a century from the United States to Cuba. The company is in talks with Havana and hopes that the Castro administration suspends a policy dated back to the Cold War, which does not allow Cubans to enter the island by sea, only by air.
If there is no change before the departure, the first cruise will be postponed. Fathom, the company that made the decision, belongs to Carnival and aims to promote travel and cultural exchange between the two countries.
Carnival "continues its dialogue with Cuba asking that Fathom travelers have the same opportunities as those traveling on charter flights and trusts the discussions will reach a positive outcome," the company said a statement.
For now, Fathom has begun accepting reservations from passengers born in any country, including Cuba, for its one-week cruises departing from Miami and visiting Havana, Cienfuegos and Santiago de Cuba on board the Adonia ship with capacity for 704 passengers.
Amid the policy of rapprochement between both countries started in December 2014, Carnival became the first cruise company to get permission from both the United States and Cuba to travel between the two countries, suspended since the Cuban revolution in 1959.
But Carnival's refusal to accept reservations from Cuban natives following the current Cuban policy sparked protests from anti-Castro organizations, US lawmakers and local leaders in Miami, where half of the two million Cuban diaspora in the United States currently live.
"Carnival should not discriminate," said US Secretary of State John Kerry in an interview with The Miami Herald last week. He added that the Cuban government "should not have the right to impose a policy of discrimination against people who have the right to travel."
Source: La Tribuna.