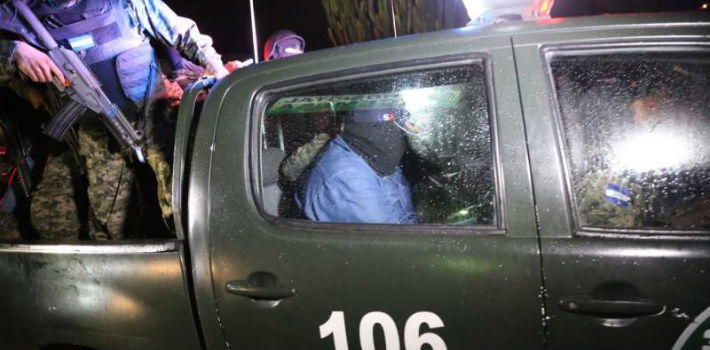 EspañolAfter two years on the run, Honduras's National Police captured on Thursday the former congressional candidate, businessman, and alleged drug trafficker José Miguel "Chepe" Handal Pérez in San Pedro Sula.
The city's security forces received a tip-off on March 12 that Handal was at a hospital visiting his critically ill father. After holding police at bay from his vehicle during a tense 40-minute stand-off, Handal eventually surrendered and was taken to the nearby barracks of the 105th infantry brigade, where his arrest was formalized.
In 2012, Handal ran for congressman for the United Liberal Front (Full Toro) for Honduras's Cortés region in the northeast of the Central American country, although he failed to pass the primaries stage.
US Treasury Takes Aim
The US Treasury Department accused Handal of narco-trafficking activities in April 2013. Washington linked him to the Sinaloa and Zetas cartels, Mexican criminal groups led at the time by Joaquín "El Chapo" Guzmán and Miguel Treviño Morales, respectively.
In a statement issued two years ago, the US government accused Handal of being "the head of a Honduran-based drug-trafficking organization (DTO) responsible for the coordination and distribution of multi-ton shipments of cocaine from Colombian sources of supply into Honduras." The statement further alleged that Handal "invests in and coordinates the receipt of drug-laden aircraft departing from Apure, Venezuela into Honduras via clandestine airstrips."
Adam J. Szubin, director of the Treasury's Office of Foreign Assets Control (OFAC) also stated that "Chepe Handal plays a critical role in the transportation and distribution of drug shipments between South America and the Sinaloa Cartel and Los Zetas."
Handal immediately denied the accusations, while several of his properties were confiscated due to alleged links to trafficking and money-laundering activities.
Washington registered its approval of Handal's capture via US Ambassador to Honduras James Nealon, although Nealon is yet to comment about the possibility of Handal's extradition to the United States.
Honduran law enforcement sent a clear message to Chepe Handal last night: his days of being above the law are over.

— U.S. Embassy Honduras (@USAmbHonduras) March 13, 2015
Despite this possibility, Honduran President Juan Orlando Hernández has signaled that Handal will be judged in his home country.
The detained drug lord was subsequently moved to the island of Roatán, where the order for his capture was first issued. There, he will await transfer to jail in Tegucigalpa or San Pedro Sula pending trial.
Handal's defense lawyer René Altamirano has meanwhile argued that Handal should be tried in Honduras, as the order for his arrest was issued there.
In the early hours of the morning on March 13, former President Manuel Zelaya denied via his Twitter account any links with Handal, who was a candidate with Zelaya's own Liberty and Refoundation (LIBRE) party.
No tengo ni tuve ninguna relación personal con Chepe handal nunca he tenido reunión con el de ninguna naturaleza desmiento esa información..

— Manuel Zelaya R. (@manuelzr) March 13, 2015

"I don't have, nor did I have any personal relationship with Chepe Handal. I've never met with him in any form; I deny this information."
Hunt for Narco-Politicos Continues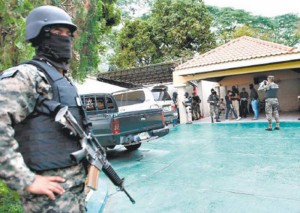 In the early hours of Friday morning, Honduran security forces rapidly surrounded and seized some 18 properties belonging to Mayor Alejandor Matute Meza in the towns of Santa Ana, La Masica, and La Ceiba, located in the north of the country.
Matute Meza, also a member of LIBRE, is accused of activities linked to drug trafficking, arms smuggling, and money laundering.
Since 2002, the Honduran authorities have had information about the mayor's participation in illicit dealings, and attributed responsibility to Matute Meza for distributing drugs in various areas of the region. He is currently fleeing justice.
Among the goods seized are houses, rural properties, and businesses, belonging to the mayor and other individuals allegedly linked to his criminal operations. Nevertheless, the government has clarified that his arrest is not linked to the capture of "Chepe" Handal.
Translated by Laurie Blair. Edited by Guillermo Jimenez.