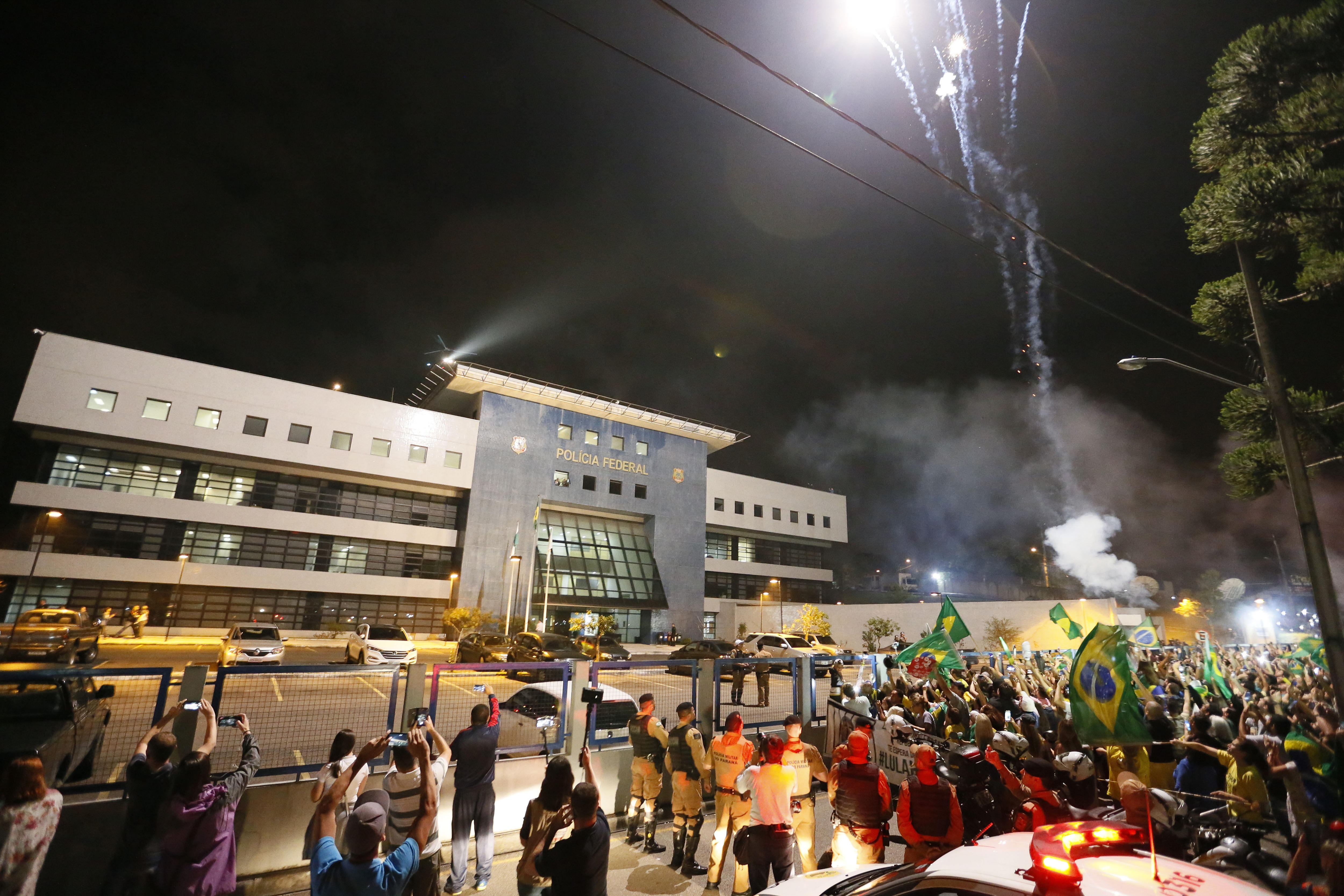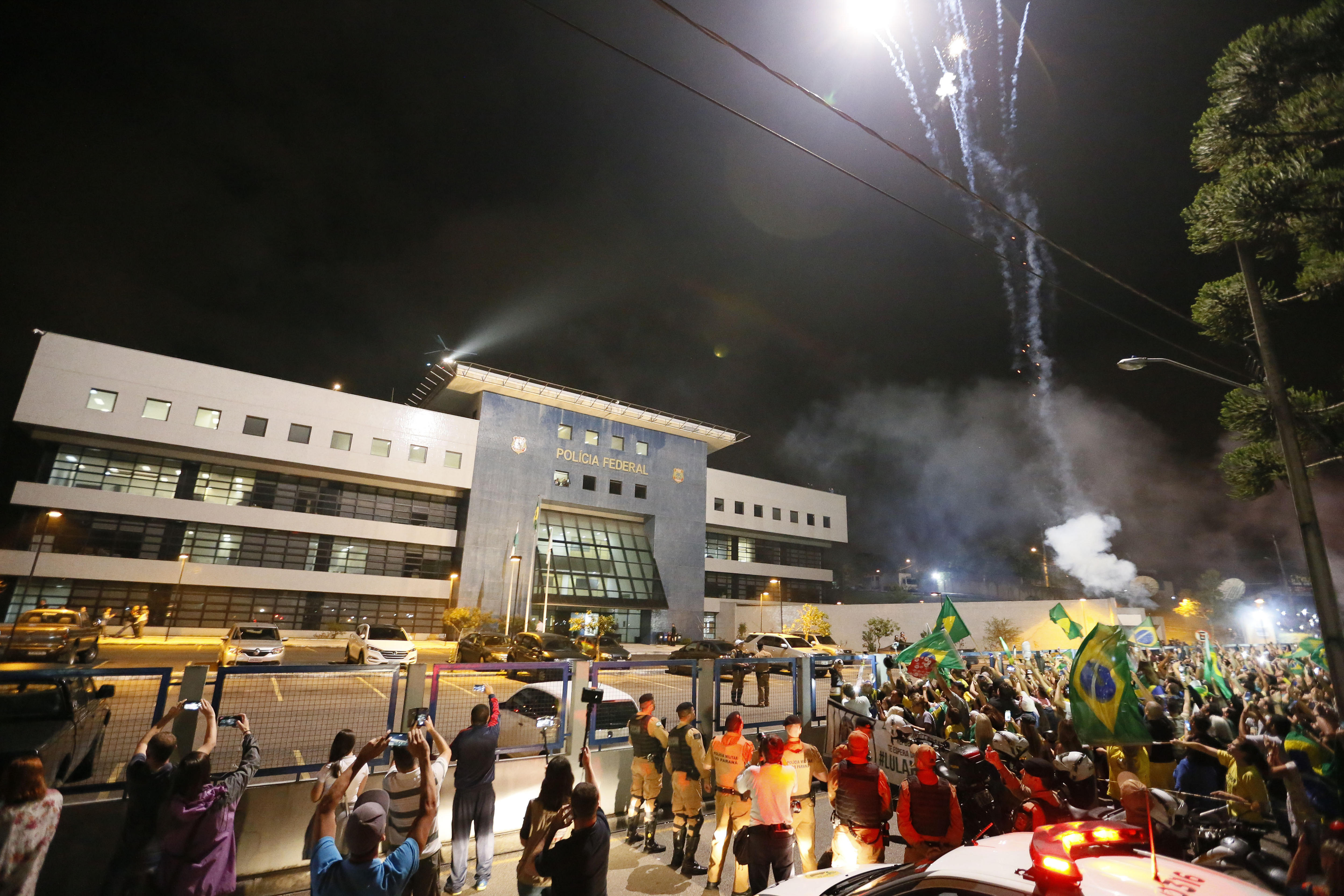 Sao Paulo, Apr 12 (EFE) .- Former Brazilian President Luiz Inácio Lula da Silva received his family's first visit since he was imprisoned at the Curitiba Federal Police headquarters to serve the sentence of 12 years in prison for corruption, official sources reported.
Some children and grandchildren arrived by car at the gates of one of the entrances to the compound and entered on foot to visit the ex-president, held since last Saturday in a cell of 15 square meters, said sources of the Federal Police.
With them was Cristiano Zanin Martins, one of the lawyers of the former head of state, who governed Brazil between 2003 and 2010 and still intends to stand for the presidential elections next October.
The prisoners in the Curitiba police headquarters can only receive visits from their families on Wednesdays, but in this case, the authorities decided to move the appointment to Thursday for "security issues," said the sources cited.
The relatives can take the inmates "clothes" and "something to eat" after checking the custody agents who watch the score of prisoners confined in that place, seven of them by the corruption scandal uncovered in the state oil company Petrobras, for which Lula himself was condemned.
The former president was imprisoned in compliance with the court order issued last Thursday by federal judge Sérgio Moro, responsible for the investigations of the Petrobras case at first instance.
Since then, the Military Police has installed a security perimeter of about 100 meters on each side of the police headquarters and only allows access to residents of the area, authorized personnel, journalists and people who have an appointment to perform some bureaucratic procedure.
At one end of the perimeter, more than 500 supporters of the leader of the Workers Party (PT) have erected the camp "Lula Libre" with prospects to remain there until its leader is released.
Moro sentenced Lula last year to 9 years and 6 months in prison for passive corruption and money laundering after verifying that the former president benefited from the corruption in Petrobras through the cession of a luxury apartment on the São Paulo coast.
That penalty was ratified and extended last January to 12 years and one month in prison by a court of the second instance that determined his entry into prison once all the resources in that court were exhausted.
Lula, who heads all the polls ahead of the elections next October, has six other criminal proceedings opened in the courts, mostly on suspicion of corruption.
However, his candidacy, which has been ratified by the PT after his entry into prison, is in the air since, according to Brazilian standards, those convicted in the second instance cannot stand for elective office.