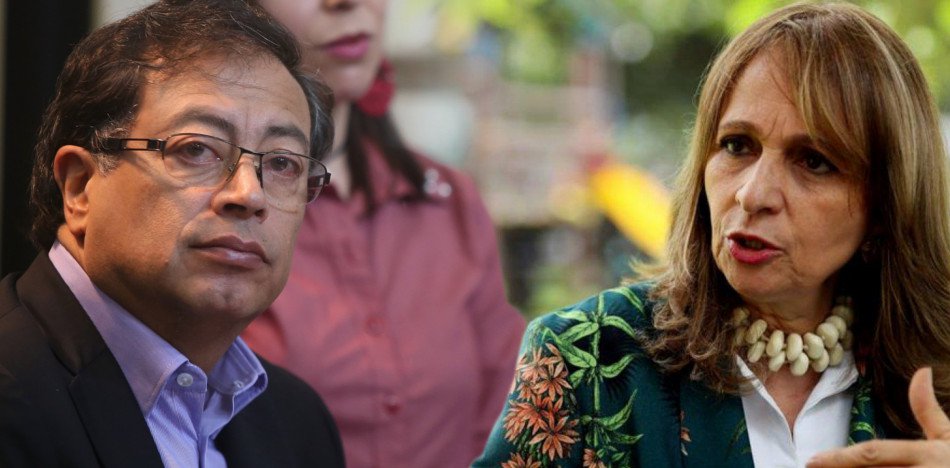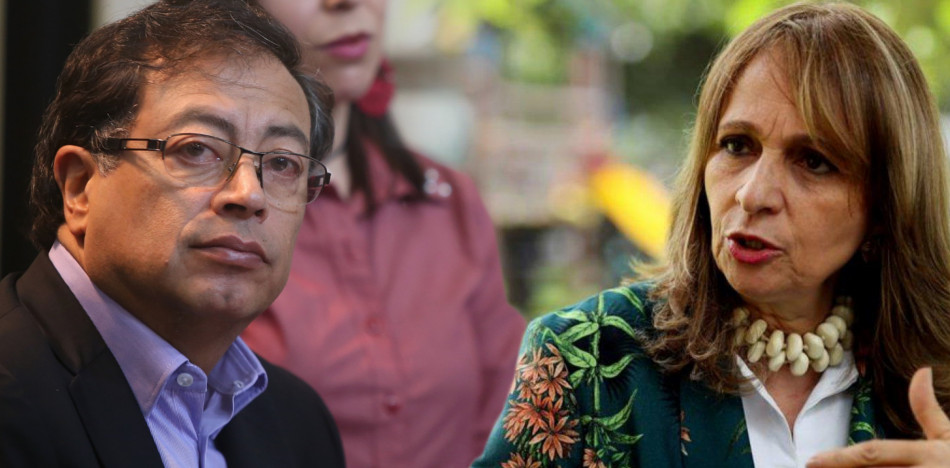 By Andres Fernandez
In Colombia, the Council of State has taken a decision that was largely expected by annulling Ángela María Robledo's seat in the Chamber of Representatives, the lower house in Colombia's legislative branch. Robledo was the vice presidential running mate of leftist Gustavo Petro, and their ticket won 42% of the vote in the 2018 election, but now she is losing her seat for the electoral violation of "double militancy" or holding allegiance to multiple political parties.
This decision of the Fifth Circuit of the high court prompted celebration on the part of the ruling party, President Ivan Duque's Democratic Center, but has also been used by the left to appeal for public sympathy. They have returned to the public square and have declared themselves "victims" of an unjust judicial process.
"Robledo: They stole the seat from me and eight million Colombians"
Ángela María Robledo was able to access the Congress again thanks to the new Statute of Opposition that was approved by the current legislature; the measure gave her and Petro a seat in the Chamber of Representatives and Senate, respectively. Upon hearing the decision, Robledo stated that she respected the decision, but did not agree with it. In addition, she argued that the court was not taking away the seat from her, but from the opposition. She painted it as an affront to the eight million voters who supported her and Petro in the second round of the presidential election.
¡Buenos días! El lunes en la mañana me reuniré con abogados constitucionalistas y quienes impulsaron el Estatuto de la Oposición para construir el camino jurídico de defensa de #LaCurulDeLaOposición.

Acá no hay una derrota, hay una injusticia. pic.twitter.com/i66ffpN4EK

— Ángela María Robledo (@angelamrobledo) April 27, 2019
"The Council of State is not taking a seat away from Ángela Robledo. It is taking it away from democracy and taking it away from the opposition," she stated publicly.
Robledo knew about the double militancy
Among those who warned that the Gustavo Petro's vice presidential candidate was incurring the risk of double militancy, was a leading candidate for mayor of Bogota, Claudia Lopez. The ex-congresswoman was a key figure in welding certain sectors of the center and left together in a bid to support Petro.
Quitar la curul de Angela Maria robledo es una lamentable decisión del Consejo de Estado que aún así respetamos.

No permitieron la personería jurídica de la Colombia Humana, no permitieron la garantía del estatuto de oposición y ahora se llevan las curules

— Gustavo Petro (@petrogustavo) April 25, 2019
A year ago Lopez, who was the Green Party's vice presidential nominee, strongly criticized Robledo over this issue. She then changed her mind.
At the time, she forcefully took aim at Robledo: "Stop being victimized by everything. I believe that you committed double militancy and you do not. The relevant legal authority will decide who is right. It is a legitimate debate, it is not a stigmatization or an act of aggression, nor a reason to get bent out of shape," said López on April 18, 2018.
A month later, she again attacked Robledo over the issue of double militancy.
"If in Colombia Humana they break the rules on something as elementary as the rule on double militancy and the use of private logos, and are protected by the law of parties that do not support them, what do we expect they will do with public resources? Without basic respect for simple laws there is no virtue."
Surprisingly, Lopez changed her strident opinion once the Council of State's decision became known.
"The voice of Ángela María Robledo has its own weight and representation in our democracy, and it was a voice gained by votes for the opposition in Congress. It is unfortunate that the only one who does not see and value that is the Council of State. To her and her constituents, a hug."
What did the ruling say?
According to the Council of State, if Ángela María Robledo had wanted to run for an election with the support of a political party or movement other than the Green Party, she should have resigned her post at least 12 months before the first day of registration for that election.
The deadline to register vice presidential nominees in the 2018 elections was March 16, 2018. That day, Robledo resigned from the party and joined the candidacy of Petro backed by the political parties Colombia Humana and Mais. Four days later, on March 20, 2018, Robledo resigned her seat in the Chamber of Deputies as a representative of the Green Party.
Experts warned that when Robledo joined Petro's presidential ticket, her position in Congress put her in jeopardy.
Even, the lawyer José Fernando Flórez, on March 17, 2018, warned of the double militancy that Robledo incurred.
Impresentable la #DobleMilitancia de @angelamrobledo como fórmula de @petrogustavo. Es demasiado evidente como para que no se dieran cuenta. Uno no sabe si lo hicieron para luego victimizarse, se creen por encima de la ley o son tremendamente incompetentes (bastaba leer la norma)

— José Fernando Flórez (@florezjose) March 17, 2018
"Law 1475 of 2011 is clear on double militancy…If she was going to be nominated as a vice-presidential candidate by a party or movement other than her own (the Green Party), she had to resign a year in advance," said the lawyer.
After the ruling, left-wing political sectors see an opportunity for Robledo to run for mayor of Bogotá.