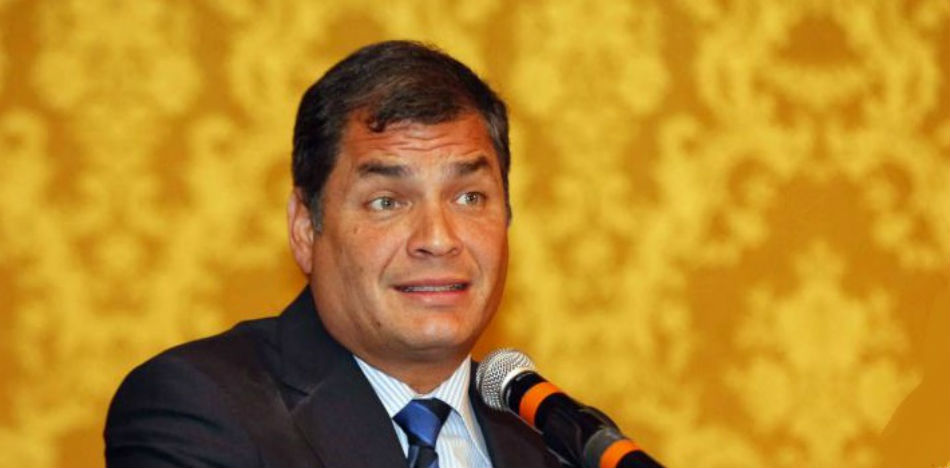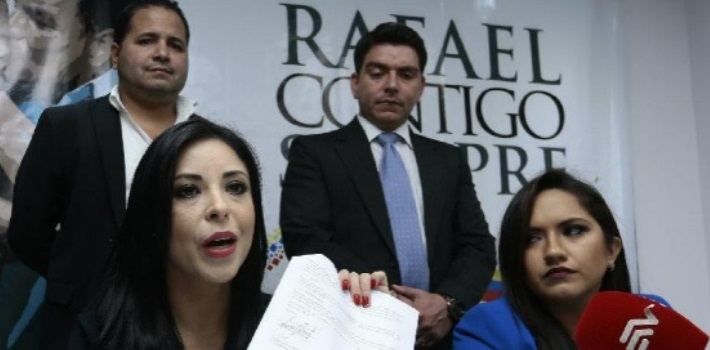 As I prepared to make my way to Ecuador to cover the presidential elections, I ran into an Italian backpacker at a local watering hole in Bogota, who had spent several years living in Ecuador. I asked him what he thought of the elections and Correa. He said something along the lines of, "Well, Correa did so many great things for the country, but now it's time for him to move on."
Rafael Correa was once one of the most popular leaders in Latin America, and on the way to becoming perhaps the best loved leader in Ecuadorean history. Even his critics suggest that he began with good intentions, and concede that the country improved dramatically under his tenure. In the first few years of Correa's administration, he received widespread acclaim for his stewardship of Ecuador's public finances in general, and the nation's roads and highways in particular.
His vision of socialism was not as controversial or radical as his Cuban or Venezuelan neighbors. He did not destroy the country's private sector or make it impossible to do business in the country. For a long time, the economy chugged along, as wages rose, poverty plummeted, inflation remained in check, and Ecuador enjoyed a bonanza from its significant oil production.
Correa's popularity lay less in his vision of socialism, and more in the fact that he presided over a decade of political and economic stability; something that the country had sorely lacked. Ecuador was, indeed, one of the world's most politically and economically unstable countries before Correa.
Consider the events of the decade that preceded Correa's 2006 election:
1997: Not even six months into his term, Abdala Bucaram is deemed mentally incompetent by the Ecuadorean Congress and forced to resign his post.
1998-1999: In the wake of the Ecuadorean banking crisis, 70% of the nation's financial institutions close their doors, GDP declined by 8%, and unemployment increased to 17%, as currency (the sucre) depreciated by 195%.
2000: In the wake of the collapse of its own sucre, Ecuador becomes the first South America nation to adopt the US dollar as its currency. Millions of Ecuadoreans see their savings decimated during the dollarization process.
2000: Jamil Mahuad is forced to step down from the presidency following a military coup led by Lucio Gutierrez, and massive protests by indigenous Ecuadoreans.
2005: Lucio Gutierrez himself is removed from office in the wake of massive unrest and a Congressional vote to impeach him for failing to discharge his Constitutional duties.
Needless to say, in the wake of the utter chaos of this Ecuadorean experience, the people were ready for a change, and Rafael Correa delivered.
Correa is widely held to be politically shrewd and intellectually brilliant, and he must be given all due credit for taking a country on the brink of collapse and righting the ship. And his mastery of political craftsmanship was on display for all of South America to see as he proudly implemented the "Revolucion Ciudadana"…the Citizens' Revolution.
And it was not all smoke and mirrors. Ecuador did have great problems with rural and urban poverty and unequal distribution of wealth and resources. Correa used Ecuador's vast oil wealth to promote a grand national experiment of social inclusion: uniting rural and urban, Spanish and Quichua speaking, mestizo and Afro-Ecuadorean, Catholic and evangelical, coastal and andean…Correa made the Ecuadorean people feel that is was truly their country again. It belonged to them.
But all good things must come to an end, and along with neighbors Colombia, Venezuela, and Brazil, Ecuador was hammered by the collapse of oil prices. From the end of 2009 to the end of 2014, oil consistently traded in a $80 to $100 range. From November of 2014 until January of 2016, oil experienced a catastrophic collapse, falling to below $30 a barrel at one point, and generally hovering around the $40 range.
For a nation where oil accounts for 40% of export earnings and 30% of government budgets it is needless to say that the collapse was disastrous.
Correa can not be blamed for the tumultuous decline in global oil prices, but he can certainly be blamed for lack of fiscal prudence and pragmatism. He drastically increased state budgets, raised taxes, hired new public sector employees by the hundreds of thousands, and presided over a massive increase in Ecuador's external debt, fundamentally failing to plan for a rainy day.
Like the Venezuelan government under Chavez and Maduro which drew up state budgets on the assumption that oil would indefinitely continue at $100 a barrel, Correa gleefully and recklessly ramped up public expenditures seemingly oblivious to the extremely cyclical nature of global commodities markets.
He should know better. After all he is an economist with a PhD from the University of Illinois.
Many Ecuadoreans also feel that while he railed against those who had supposedly sold the country to the United States, Correa has now sold Ecuadorean interests to the Chinese who have invested billions in the country in recent years.
He has also not been hesitant to use state resources to pursue his political enemies, target opposition media, and crack down on the independent judiciary branch. His control of his ruling Alianza Pais party is total. His control of and influence over the country's legislative branch (the unicameral National Assembly) is formidable. And he has done everything in his power to bring the judiciary, the press, and civil society under his sway as well.
After 10 years of Correa, his approval rating hovers between 40% and 50%…respectable but hardly spectacular. It seems that the Ecuadorean people are also ready for a change, and the word "socialism" is hardly on the lips of the people or the candidates.
With a second round election all but assured for April 2 between Guayaquil banker Guillermo Lasso and former vice president Lenin Moreno, will Correa aggressively campaign for his chosen successor? Or will he stay our of the spotlight and let what is certain to be a close election run its course?
If oil were still at $100 a barrel, perhaps he himself would have been seeking an unprecedented fourth term this year. As it stands now, Correa will be heading to Belgium (his wife's home country) this spring to pursue an academic career.
But many suspect that the Ecuadorean political scene has not heard the last of Rafael Correa.