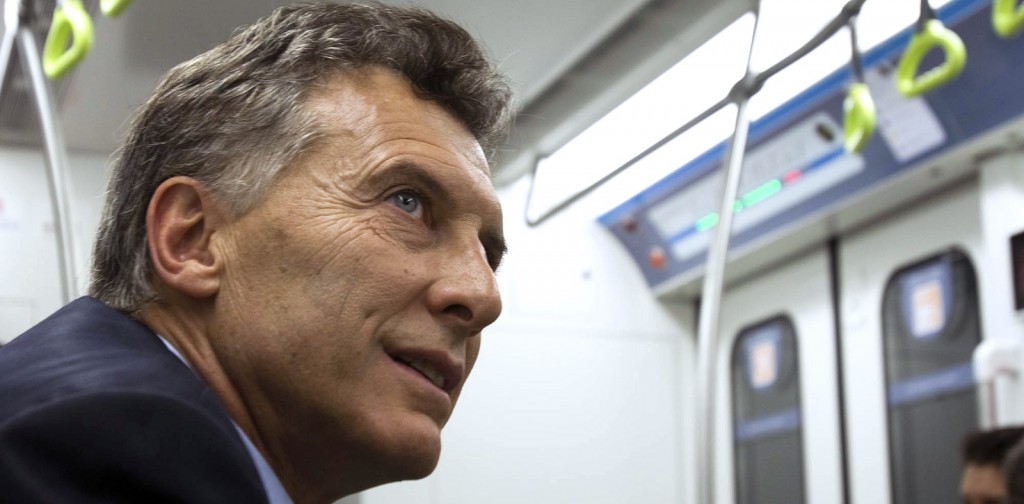 EspañolMauricio Macri has begun his presidency in proper fashion, taking the necessary steps to do away with the nefarious legacy which the Kirchners left behind in Argentina. After 12 years of state intervention in the economy, enormous subsidies, and a strategy of constantly creating new enemies to create internal confrontation, the new government has taken a serious of measures that have put the country on the right path.
First of all, President Macri has sent a message of harmony to Argentineans and to the world. He has emphasized his willingness to govern for all citizens without exception. But Macri's desire for peaceful coexistence has not led to a passive stance towards Argentina's urgent problems. In the first week of his government, Macri lifted foreign exchange controls and declared a state of national emergency to tackle insecurity, which has worsened alarmingly in the past few years.
By ending the so-called "clamp" on the peso, the Macri government has allowed any person to trade freely in any foreign currency. Previously, Argentineans were subject to strict restrictions and taxes which led to the rise of different types of exchange rates. The official rate, which was a mere state subsidy paid for with dwindling foreign-exchange reserves, was reserved for certain imports. The free dollar, ironically called the "blue dollar," cost nearly double the price of what exporters received for their dollar transactions. This meant that exporters, people traveling abroad, and consumers in general were punished since the many goods bought abroad in free dollar value led to high levels of inflation.
Liberating the exchange rate immediately created a single value for foreign currency. The country's real economic situation is now reflected in the dollar's price, which came to be set at a level in between the subsidized exchange rate and the blue dollar. This was achieved easily and quickly because the government took complementary measures, among them the lowering of taxes on agricultural and industrial exports.
The elimination of these taxes, which hit the cattle industry especially hard, and other financial arrangements will ease the entry of dollars into the country.
Macri has understood that governing implies taking measures to increase investors' confidence and generate economic growth.
Confidence has increased. The dollar has decreased from a maximum of 16 pesos to less than 14 pesos; at certain moments, its price has been a mere 13 pesos. Enthusiasm and relief are felt in the business world, and this will lead to greater investment. Probably, inflation levels, which are higher than 30 percent at the moment, will decrease constantly in the next few months.
Other unavoidable changes have been announced. Out of a scandalous total of four million public sector employees, between 200,000 and 300,000 — those who receive a salary without working— will be fired. This will help to reduce Argentina's immense deficit, which is the primary cause of inflation.
[adrotate group="8″]
In order to strengthen security, Macri's government has announced that it will set clear rules for public protests in order to avoid the blocking of main roads, where protesters must now leave free space for the circulation of traffic.
In foreign policy, Macri's first step has been to advocate for the freedom of Venezuelan political prisoners, who are incarcerated under unbearable and inhuman conditions, at a meeting of Mercosur presidents.
And Macri has achieved all of this in less than two weeks!
Clearly, Argentina's new president realized that his country urgently required efficient measures to end the country's stagnation. He has understood that governing does not mean pleasing everyone; rather, it implies taking measures to increase investors' confidence and generate economic growth.
Let's hope that he remains on course. Surely, Macri's policies will bring good, immediate results that can become an example to other Latin American governments, which have succumbed to the temptations of populism and excessive state intervention in the economy.