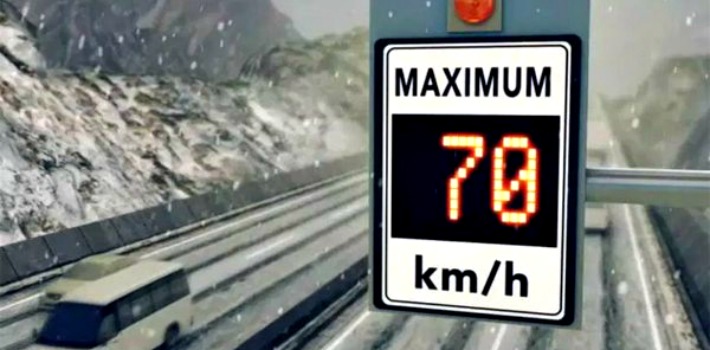 EspañolIs it speed, or is it greed? According to a new report form the Frontier Centre for Public Policy (FCPP), the reason road fatalities have dropped over the past 40 years in Canada is primarily due to advances in vehicle engineering, and not an increase in speeding tickets or other automated traffic enforcement (ATE) fines.
The Frontier Centre for Public Policy is a research and education charity registered in both Canada and the United States. The report, published in December 2015, finds that road fatalities have decreased by a factor of three in Canada in the past four decades, despite a doubling of the population.
Hiroko Shimizu and Pierre Desrochers, authors of the 40-pages document, explain that today's fatality rate is so low that almost twice as many Canadians die from falling accidents than traffic collisions. As an example, they state that between 1994 and 2009, "the number of traffic-related serious injuries and total injuries also decreased drastically in spite of increased numbers of registered vehicles and licensed drivers."
The authors argue that based on the "speed kills" rhetoric and the alleged social costs of traffic collisions, law enforcement and various activist groups believe that the number of accidents could be further reduced with "more ubiquitous" automated traffic enforcement (ATE) technologies.
The report questions the idea that artificially low speed limits, increased fines, and "rigorous enforcement" improve public safety. The authors claim that "little credible evidence actually supports this argument."
"There is some evidence that the implementation of proven engineering practices (such as better signage, speed limit setting more in tune with actual driving practices, and slightly longer yellow light times) are the most effective way of reducing traffic violations and collisions."
Furthermore, the FCPP argues that ATE programs generate "perverse incentives" and conflicts of interest over revenue generation, "especially when municipal and police budgets are facing shortfalls."
When elected officials are faced with budgetary deficiencies, the report claims, they are sometimes tempted to raise "sin taxes, fines, and fees."
Although in most cases only a small fraction of municipal revenues come from these fines, the FCPP suggests that "one must ask about the ethics of budgeting fines and penalties as regular revenue sources when they are often imposed for very minor offenses and justified as public safety measures."
Moreover, the goal of the authorities regarding public safety, the authors say, can be accomplished using "fact-based engineering approaches (for example, design and maintenance of the road, adequate signage, speed limit setting), education, and sensible enforcement (which would include ATE program operations)."
In 2010, between 20 million and 50 million people around the world were injured in traffic-related accidents, and approximately 1.24 million were killed, according to a 2013 World Health Organization (WHO) report.
In the case of Canada, the country registered a total of 242,074 deaths in 2011, according to the FCPP report. Of those deaths, only 0.8 percent (approximately 1,937) were caused by traffic accidents.
"In other words, the average Canadian driver commuting 50 km per day would make 232 round trips to the moon before being expected to be involved in a fatal accident," the report states.
The authors even suggest that politicians should consider looking into the "beneficial contributions of new alternatives modes of transportation," such as Uber and Lyft.
They explain that a study conducted in California suggests that the advent of UberX resulted in a decrease in the rate of fatal motor-vehicle collisions per quarter in that state.
"The [California] study further suggests that a combination of cost, availability, and ease of use is the driving force behind a decrease in DUI-related deaths."
In short, the FCPP concludes that "despite being marketed as a safety program, ATE is really about revenue generation for the benefit of municipal and law enforcement coffers."
The report adds that many traffic infractions occur in the context of questionable infrastructure settings, and that there is improper and insufficient public notice before the introduction of ATE programs. "Unnecessarily strict enforcement targets a majority of otherwise good drivers, rather than the small minority of really dangerous drivers."
Finally, the authors argue that evidence suggests that ATE programs are usually implemented "on emotional rather than engineering grounds, and that their capacity to generate revenues makes them irresistible to a large number of elected officials."
Guillermo Jimenez contributed to this article.