EspañolMario Félix Lleonart Barroso is a Cuban dissident, activist, and blogger, not to mention a Baptist preacher. The Cuban pastor spent 20 days in Argentina as a guest of the Liberty Foundation, observing the presidential campaign and elections that took place on November 22.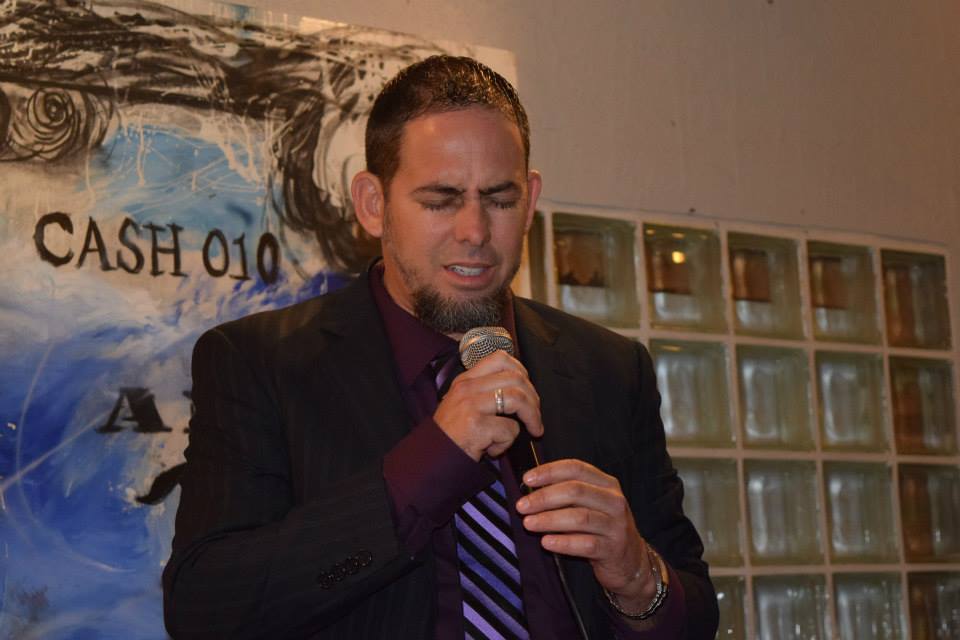 It was the first time that Barroso, age 40, witnessed a presidential election.
Excited by the day's events, Barroso wrote on his blog: "If the flitting of a butterfly in Hong Kong can cause a storm in New York, what kind of impact will Argentina's elections have on Venezuela on December 6 and on Cuba the following year?"
The PanAm Post recently sat down with the Cuban activist in a café in Buenos Aires to talk about his experience as an election observer.
What does it mean for you to come to a country where a presidential debate is taking place?
Imagine this: I came to Argentina for an internship. The folks at Liberty Foundation who invited me spent months organizing the trip. I have a lot of important responsibilities in Cuba, however the timing (of the internship) worked out great and I was able to participate at the end of the year.
Yet, what nobody planned was that I would land on November 15, just as the first presidential debate in the history of Argentina was taking place.
I'll be frank with you and admit my ignorance. I didn't know the debate was happening in Argentina — that shows how isolated we are in Cuba. I found out about the debate listening to it on the radio during my taxi ride from the airport. That gave me perspective. The story captivated me.
I arrived at my hotel room, and the debate just ended. I couldn't sleep. I waited until 1 a.m. to watch the repeat of the debate, despite being exhausted from my flight. And from that moment, I haven't stopped.
On election day, the following Sunday (November 22), I was able to get involved on the ground in Rosario, thanks to one of the officials for the Let's Change coalition (of president-elect Mauricio Macri). I went to various schools to see how the elections were transpiring. The official managed to get me into one of the rooms where they counted the votes. It was so emotional for me that I tweeted what I saw.

https://twitter.com/maritovoz/status/668546713762795523/
"Results from Table 4139 where I was an observer. Macri has the majority!"
What are the elections like in Cuba?
In Cuba, the regime is very good at deceit on an international level. Not only are they good at deceiving, they are very skillful at meddling in the internal affairs of other countries, including Argentina, which has only made things worse for these countries.
The regime is now trying to deceive the world with a false election. They have created a parody, a farce.
In 60 years under this regime, Cubans have never voted for a president. They claim they have a representative system, but the only thing we vote for is delegates of our area, of our municipality, and, lastly, we vote for delegates of the province.
The delegates of the province choose the representatives for the National Assembly; we can't even vote for the that. And since Raúl Castro took power (in 2008), the representatives of the National Assembly of People's Power are the ones that vote for the president.
When Raúl Castro assumed power, he said that, if he was elected president in 2010, the next election would take place in 2014. He said that he would leave office in 2018, because a president can only be reelected once.

But there is only one party in Cuba (the Communist party), so they will vote for someone from that party.
So, in theory, Raúl Castro finishes his second term in 2018?
In theory, yes, and in reality. From a health perspective, it's unlikely he would be able to continue past 2018.
What's it like living as a Cuban dissident on the island?
It's been an adventure learning how to live as a dissident. It's more than that, though. If I don't look at it from that perspective, then I wouldn't be able to take it. For example, when I return to Cuba, state-security authorities will be waiting for me at the airport at every entrance.
After that, what happens next is unpredictable. I'm prepared if they send me to prison. When I return to the island, I'm always ready for the possibility of being held captive for life.
I was born into a Baptist family in 1975, at a time when all religions were looked down upon, so I have a strong rebellious streak in my makeup.
Can you describe your relationship with other dissident groups?
I am in a very comfortable position, because I'm a Baptist preacher and I have requests to join different groups. I haven't joined a group so that I remain neutral, and that has allowed me to have a relationship with all opposition groups.
In August, Puerto Rico held the first National Cuban Meeting. I was elected as one of the members of the commission. I received the most votes of anyone. The commission's role is to organize the new Cuban national meeting.
When will the next one take place?
It will probably occur around May 19, which is the day we commemorate the death of José Martí, and May 20, which is Independence Day.