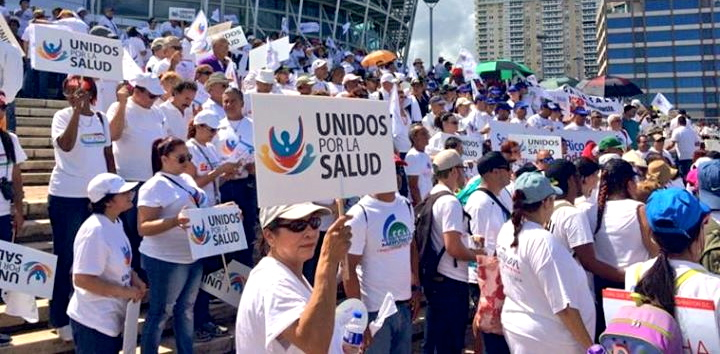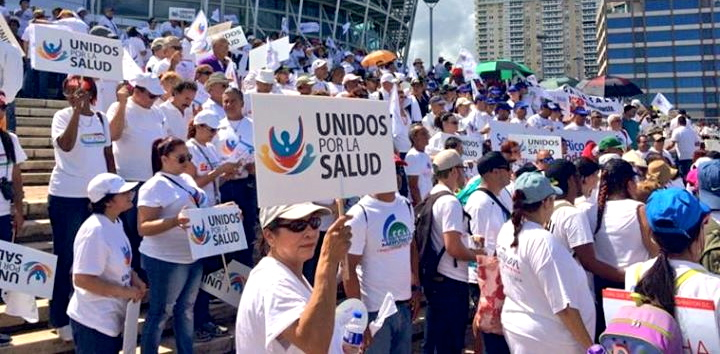 EspañolPuerto Rico's financial woes brought in excess of 10,000 locals and mainland supporters — including doctors, university students, religious leaders, trade-union representatives, and politicians — to march on Thursday to demand increased federal health-care funding, in line with US states.
The Puerto Rico Healthcare Crisis Coalition organized the "All United for Health" march, which went ahead on November 5 at noon local time with the support and presence of Governor Alejandro García Padilla.
"[Those] who joined today's march spoke out loud and clear: Washington needs to act now to save healthcare for the over 3.5 million US citizens of Puerto Rico," said Dennis Rivera, president of the Puerto Rico Healthcare Crisis Coalition.
Rivera explains that the organizers want "President Obama and [the US] Congress to act on healthcare funding parity for Puerto Rico." They believe that "severe underfunding" is pushing the local health-care system to the brink of collapse.
"The healthcare industry represents 20 percent of Puerto Rico's GDP. A collapse will not only jeopardize care for millions of these US citizens, but could result in a dramatic blow to Puerto Rico's weak economy," the Healthcare Crisis Coalition explain on their website.
Their contention is that federal funding rates for Puerto Rico are half the rates for mainland states, while Puerto Ricans face the same Medicare tax as mainland residents — although Puerto Rican incomes, and therefore the tax base, are considerably lower. Further, Puerto Ricans who remain on the island and earn their incomes there are not subject to the federal income tax.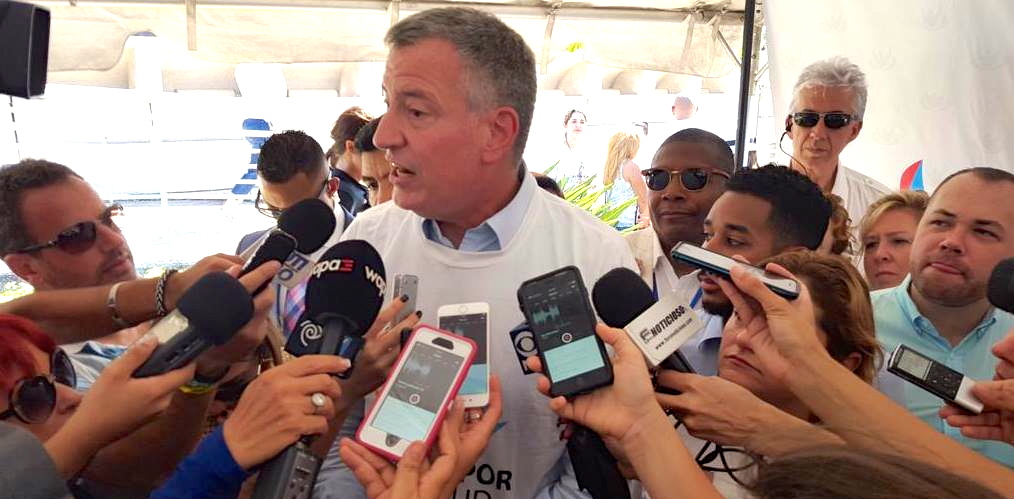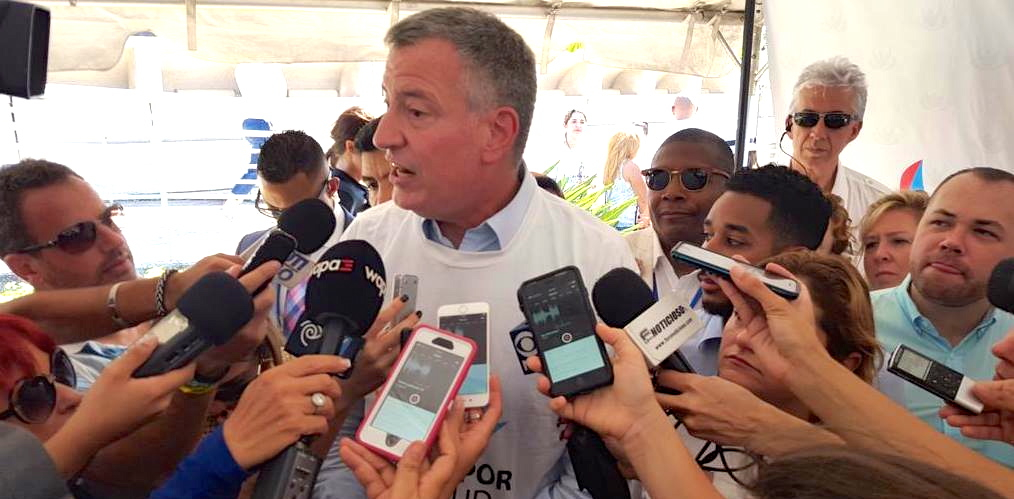 Three of the island's prominent medical specialists — Edgar Colón, Jose Carlo-Izquierdo, and Antonio Puras-Baez — request that the US federal government intervene in what they deem a "worsening humanitarian crisis."
"The University of Puerto Rico (UPR) is the best medical school on the island and educates the best students, but (once they have their degree) it's very easy for them to jump on a plane and find better job opportunities in the United States," states Colón, dean of UPR's Medical School.
In a recent press release, he and his colleagues mention an "exodus of medical professionals to the mainland," and they complain of a growing number of patients turning to the emergency room for care.
Carlo-Izquierda states that, although Puerto Rican doctors "try to provide patients with the best treatment," a lack of proper funding prevents them from hiring an adequate number of health-care  providers.
"It's a very frustrating situation, we would like to do more for patients," said Puras-Baez, the chair of the UPR's urology department.
For union leader Dennis Rivera, this march will send Congress an important message.
"We are at a crossroads. In the next 18 months, the Puerto Rican healthcare sector could lose [US$ 3 billion]. We are all aware of the government's lack of liquidity. If we lose those funds, the health-care system will collapse and over a million people will lose their health plan."
The Health-Care System on the ICU?
Luis Dávila, a lawyer and leading political commentator in Puerto Rico, told the PanAm Post on Thursday morning that the governor is evading the real problem: public spending. He says that Padilla's administration should stop wasteful spending and pay its debts.
"Congress has told [Puerto Rican] politicians a thousand times that they should not ask for anything until they cut costs and change their attitude towards the debt," he stated.
But, he explains, the government "is not willing to cut costs anytime soon." In his view, it is "ridiculous" that the march is taking place in Puerto Rico instead of Washington, DC, the seat of the US Congress.
"They won't succeed," he concluded.
Fergus Hodgson contributed to this article. Update: 12:21 p.m. EST, November 6, 2015.