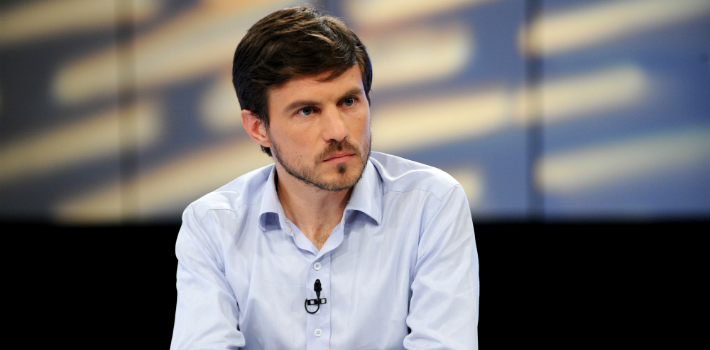 EspañolThe Argentinean government is taking greater control over the products sold in the country. As of Wednesday, October 14, Argentina's high-profile Commerce secretary, Augusto Costa, will now be in charge of approving labels for food and beverages, as well as fragrance, personal-care, and cleaning products sold in Argentina.
Resolution 420/2015, published on Wednesday in the Official Bulletin, requires companies to present product labels and tags to the Commerce secretary in advance.
The Trade Loyalty Department will then have 15 days to decide whether or not the goods will be placed on the Argentinean market. In the event that the agency does not issue a ruling on a given product within the time frame, the item may enter the market, but will be subject to subsequent regulation.
Costa explained the government's reasoning for the new policy with an example: He placed two Hellmann's brand ketchup bottles side by side. On one bottle, the label read "fresh tomatoes," and on the other, "fresher tomatoes."
"We met with Unilever [Hellmann's distributor] and we taste-tested each ketchup on a sausage, and they tasted the same," Costa explained. "These are strategies that companies all over the world use to mask hikes in prices. They may not be breaking any laws, but we created this legislation to get rid of the loophole, and put a stop to this deception."
Qué buen uso le está dando Augusto Costa a su master en la London School of Economics. Sommelier de ketchup.

— CACK ? (@caterinack) October 16, 2015

"What a great use of Augusto Costa's Master's degree from the London School of Economics. Ketchup sommelier."
Less than 15 days away from the presidential election, Costa explained that no new personnel will be hired to perform these newly created functions.
"We will use officials already in office to carefully determine which products are the most relevant, like mass-consumption products. We will not fill the building with camporistas [Kirchner supporters], nor change the job market in Argentina."
The resolution also prohibits companies from placing the words "sale" or "discount" on product labels. The government argues that "if the company cannot guarantee the savings will reach consumers, they should not include this message."
According to the initiative, the Commerce Department aims "to ensure the proper execution of domestic commercial policies regarding protection for consumers and a competitive market."
[adrotate group="8″]
As for the additional paperwork this new policy will require, companies must submit to Costa's office a test print of each label in color and black and white, along with manufacturer or importer data, product description, approval documents from the National Food and Drug Administration, and other legal documents.
Costa has previously been on the receiving end of criticism for his attempts to "defend consumers," including his participation in a local video series in which he provides advice to Argentineans in how to watch their pocketbooks.
Liberal economist Roberto Cachanosky says the Commerce secretary is exceeding the proper authority of his office, and argues that the new regulations further limit economic liberty in the country.
A Costa fiscalizará todo el packaging y autorizará o no su comercialización.Comete un delito xq pretende legislar y eso lo hace el Congreso

— Roberto Cachanosky (@RCachanosky) October 16, 2015

"Costa will regulate all packaging and will determine whether products are in the market or not. He is being unlawful, because he is not a legislator."
So far in 2015, Costa has issued fines to several companies totaling AR$133 million (about $US 8.6 million) for violations, including displaying prices incorrectly, deceptive advertising, and not complying with Precios Cuidados (Careful Prices), the price adjustment agreement the government has with providers and distributors, among other infractions.
Bottled gas distributors, supermarkets, and appliance and clothing stores have received the most fines in the country for incorrectly displaying their prices.
"The heaviest sanctions go to cases in which there is abuse in market power," Costa said.