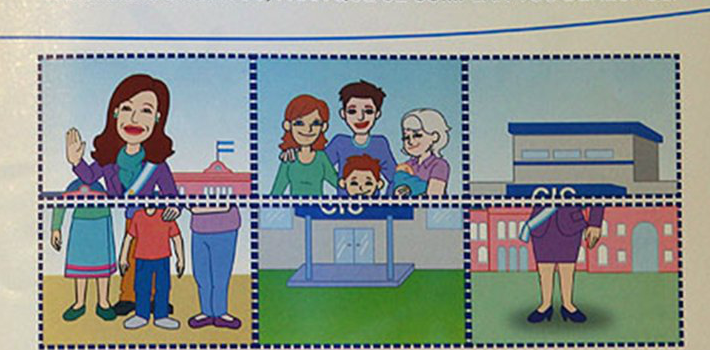 Is Argentinean President Cristina Kirchner the new Evita Perón, the populist leader who indoctrinated schoolchildren? A campaign launched by the South American country's National Secretariat for Children, Youth, and Family suggests just that.
In Buenos Aires's parks and squares, the government is giving away booklets for children over four years old that contain puzzles, crosswords, and other games, "so they can learn their rights."
At first glance, it looks like a regular educational coloring book. But the front page has designs praising the executive branch, and at the top there are two images of Evita Perón.
Inside, a puzzle invites Argentinean children to find out who "works together to guarantee your rights": three images representing the family, the community, and the state — Cristina Kirchner.
Keep in mind, the National Secretariat for Children, Youth, and Family is part of the Social Development Ministry, which is commanded by Alicia Kirchner, the president's sister-in-law. Meanwhile, the nation is readying herself for general elections on October 25.
Cult of Evita Not New
La Nación's reporting on this in early September generated outrage among many Argentineans, who took to social media to denounce what they perceived as thinly veiled indoctrination.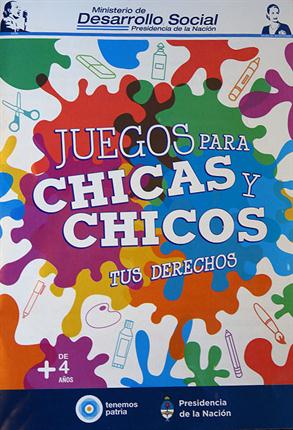 Argentinean journalist Francisco Jueguen wrote on Twitter that the booklet came as no surprise, considering that there are over 200 public spaces named after former President Néstor Kirchner, Cristina's late husband.
When asked about the campaign's motives, Florencia Egitto, one of the employees in charge of the project, told La Nación that the booklet was inspired in a previous publication called Glitter (Brillito).
"Evita is part of the ministry's aesthetics; she is even on the façade of the building," said Eggito.
Eva Perón, or just Evita, was the immensely popular wife of three-time President Juan Domingo Perón. She served as first lady from 1946 until her death in 1952. Argentinean media and even the state created a cult of personality around her, Congress going so far as naming her the "Nation's Spiritual Leader."
Published shortly after her death, Evita's autobiographical book The Reason for My Life became required reading in all Argentinean schools by law.
The Adventures of Evito
Argentina is not alone in South America with its use of state resources to prop up a president.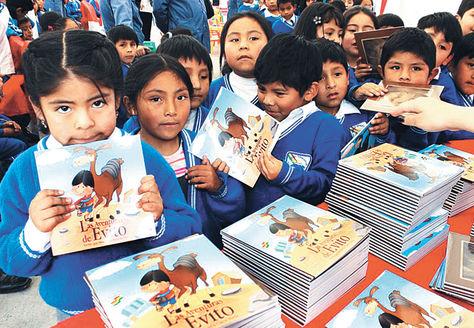 Bolivian Presidential Cabinet Chief Alejandra Claros Borda wrote a five-book saga for children called The Adventures of Evito, based on the life of President Evo Morales.
Claros defended the publication, arguing that Bolivian children must have social awareness: "They should know about the president's childhood, because our children were born without shortcomings, so they need to know other realities."
Last year in Venezuela, the Education Ministry released new history textbooks glorifying late President Hugo Chávez. Then in March 2015, after the US government imposed targeted sanctions on Chavista officials guilty of human-rights abuses, the Venezuelan regime ordered all schools to celebrate an "anti-imperalist" day and have students write a letter to Barack Obama.
Daniel Duarte contributed to this article.