EspañolOn Wednesday, June 10, Brazil's Supreme Court ruled unanimously to overturn a 13-year-old federal ban on unauthorized biographies.
All nine judges agreed that articles within Brazil's Civil Code that force writers to obtain permission before publishing biographical books for commercial purposes are unconstitutional, and represent unlawful censorship.
However, the court explained that musicians, politicians, actors, or any subjects of a biography, maintain the right to sue in court if they do not agree with the book's contents, but only after the book is published.
Judge Cármen Lúcia, who wrote the majority opinion, argued that freedom of speech cannot be trumped by a public figure's right to privacy. "Censorship is a way of silencing others. Even worse, it is a way of silencing the Constitution. I do not believe it is constitutional to shred the freedom of all for the freedom of one," she said.
Nevertheless, she made it clear that those who feel aggrieved by the publication of an unauthorized biography are entitled to the right of reply.
"Freedom of speech is no guarantee of truth, nor of justice. It's a guarantee of democracy. Defending freedom of speech can eventually mean living with injustices and falsehoods. That is valid for public persons," Judge Luís Roberto Barroso said.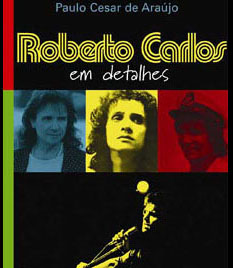 Judge Celso de Mello further argued that the state cannot exert any power whatsoever over words and ideas, or the ways in which they are divulged.
The attorney Antonio Carlos de Almeida Castro, who represents world-famous Brazilian singer Roberto Carlos, argued in favor of the ban: "You speak of censorship; the only censorship here is the one that prevents a citizen from questioning whether his privacy has been violated."
Article 20 of the controversial Civil Code reads: "Unless authorized, required to administer justice, or to preserve the public order, the dissemination of writings, utterance of words, publication, exhibition, or use of a person's image may be prohibited upon request, without compensation, if they harm a person's honor or reputation, or if they have commercial purposes."
The article further establishes that in the case of death or disappearance, "the legal right to claim this protection falls to the spouse, ascendants, or descendants."
The other provision of the Civil Code in question, Article 21, established a person's private life as inviolable, and allowed judges to adopt the necessary measures to prevent violations of this rule.
Brazil has a long history of celebrities opposing the publication of books about their lives, such as musicians Roberto Carlos, Caetano Veloso, and Chico Buarque.
Paulo César de Araújo, a journalist and author of Roberto Carlos's unauthorized biography, lauded the Supreme Court's decision and called it "a victory for Brazilian society." He added that the articles in the Civil Code that the court struck down violated the public's right to information.
Lourival Holanda, a writer and scholar at the University of Pernambuco's Literature Department told a local newspaper that these kinds of unauthorized publications can promote debate and spark critical thinking.
Artists Respond
Brazilian actress Marília Pera spoke to Veja magazine in favor of the ban, and said she supports the idea of her descendents receiving monetary compensation for her biography. The musician Jorge Mautner also says he believes anyone featured in a book should be able to make money from it, or request that it not be published.
On the other hand, the musician Alceu Valença said the freedom of the press trumps any other consideration. "You can write bad things about me, but pay me? Is that the premise?" he wrote on his Facebook page.