Español The first time I heard about Expedition 195, it conjured up images of a Hollywood blockbuster about a deadly mission into space. But while Cassie de Pecol's mission is earth-bound, it's every bit as adventurous.
Expedition 196 is Cassie's plan to travel to each of the world's sovereign countries in under three years and three months, snatching the world record for doing so in the fastest time to date.
The 25-year-old Los Angeles resident will set out next July to New Zealand and wind up some 40 months later in Antarctica, spending at least two days in each country, and giving Marco Polo a run for his money in the process.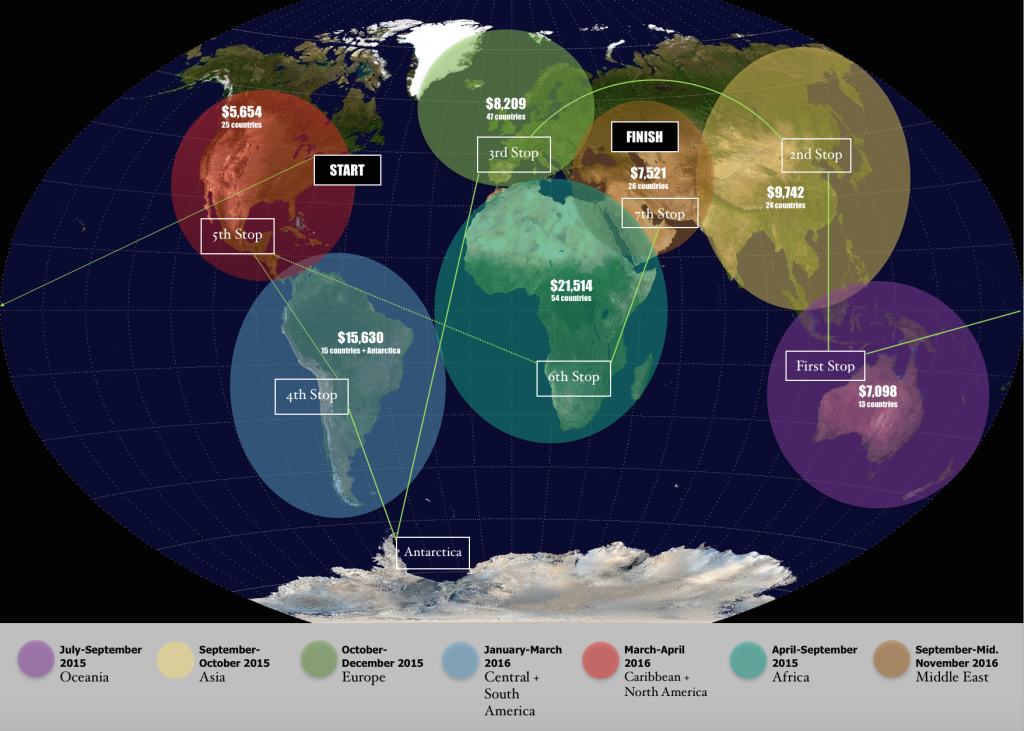 Cassie is more annoyed by the difficulties of getting visas as a solo female traveler than daunted by the prospect of traveling alone. Luckily, the International Institute for Peace through Tourism (IIPT) is helping her through the bureaucracy, as her trip is more than just a record-beating jaunt.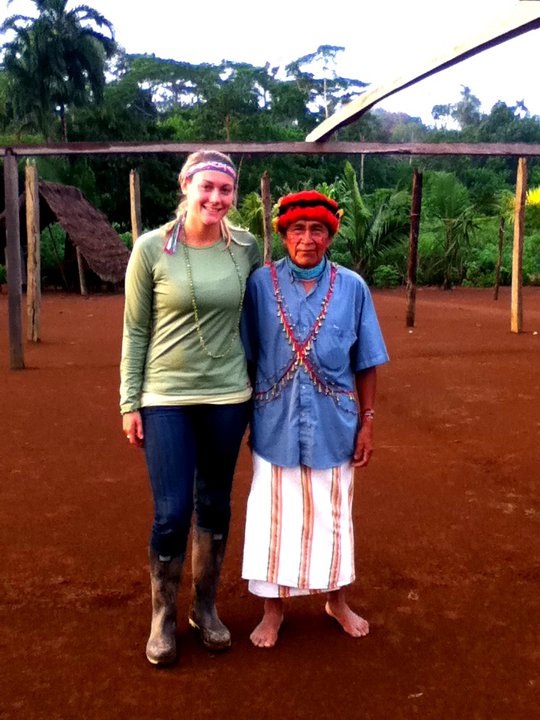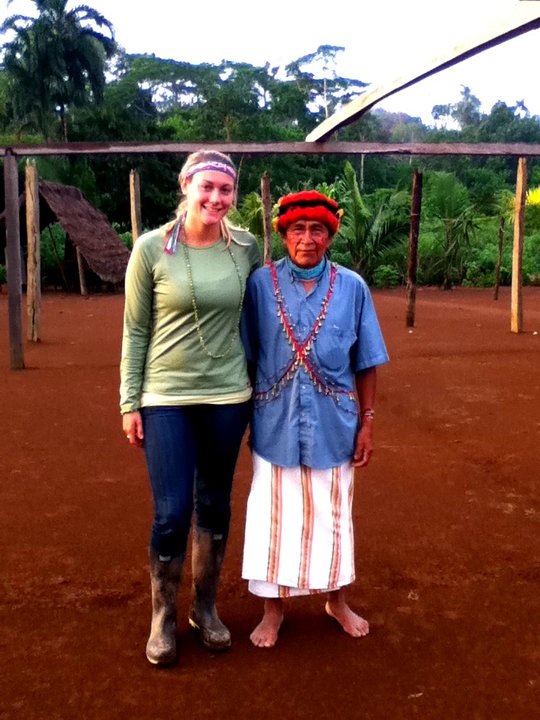 Instead, the Connecticut native plans to spread a message of global friendship, greeting local mayors and tourism ministers wherever she goes with a "Declaration of Peace."
Cassie's travel credentials are in no doubt, having spent two years working and learning Spanish in Central and South America, as well as already funding her stay in some 23 countries by waiting tables, sweeping floors, and planting crops. She plans to learn a few words of the language of each country she visits, and is already putting in the groundwork for Arabic, which she considers "an important language to get around."
The PanAm Post caught up with Cassie to find out whether she's ready to face the risks, and if she believes that tourism really has the potential to break down borders and bring peace to some of the world's most troubled places.
What exactly does the Declaration of Peace consist of?
I will be meeting with ministers and mayors of towns, cities, and villages in all 195 sovereign states — or the closest we can get! [When she named her project, Scotland was on the verge of independence.] I'm now working with the president and founder of the International Institute for Peace and Tourism, and together we're trying to get in contact with every ministry of tourism, or a local mayor, in each country that I visit.
The Declaration of Peace is something that we are going to be working on together next month at a symposium in South Africa. We had to do everything virtually, because he's located in Vermont and I'm here in Los Angeles.
You're going to Ukraine, Syria, and other war-torn countries. Aren't you afraid? How are you planning to stay safe?
I'm not necessarily afraid of going into some of these war torn countries on my own and fearing for my own life —  it might be more difficult to get into places such as Saudi Arabia. We need to be accompanied by men in order to enter, so we're going to contact the Ministry of Tourism, so they know beforehand that I'm entering the country, and have someone to meet me when I arrive.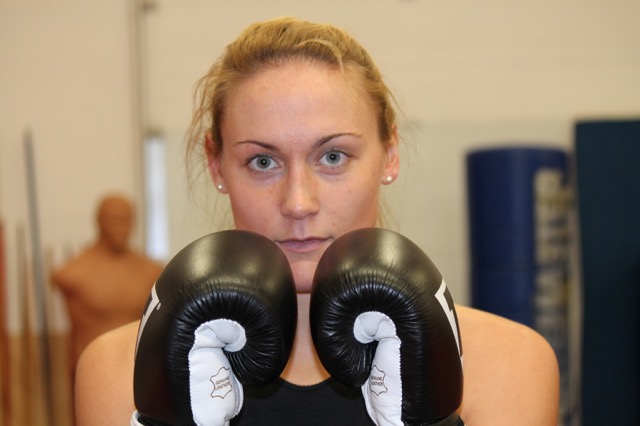 What I've been doing to prepare is not only researching their culture and their norms, but also learning self-defense — I've been practicing Krav Maga, a fighting technique.  It's just so I can feel a little more comfortable traveling to these countries where women are not accepted as much. I felt it would be important to learn how to protect myself, just in case.
Do you think there's a correlation between an increase in tourism and peace?
I think tourism brings together people from all over the world. Someone in France might want to go to vacation to Thailand or in India, and it breaks down cultural barriers. That's how you can create peace through tourism.
The ultimate goal is to have every country seen as appealing in some way, to bring out the true colors of why they're beautiful, and let that attract citizens from other countries to go and visit them. That not only brings in revenue, it creates beauty and a sense of peace, knowing that we can go to other countries and share in a unique sort of beauty other than our own. We can integrate ourselves with not only the environment but the people involved in that country as well.
Which will be the most difficult country to enter in terms of visas and application process?
North Korea is definitely one of the most difficult. It's US$800 just for the visa, and you have to get it from a tourism agency in Beijing before flying into North Korea. They don't allow US citizens to take a bus or a train.
But I also have Canadian citizenship — my mom is Canadian, so that automatically makes me one, something I didn't realize until a few months ago! So I'm now applying for my Canadian passport. I think with North Korea or Sudan, for instance, that's going to help the visa process.
What do you mean when you say you're traveling as a global citizen?
That is the goal. When I speak to people I'm not going to mention that I'm an American, a Canadian … I feel comfortable traveling to various countries in the world, even "third world" countries, and just calling the road my home, as opposed to calling one place my home for an extended amount of time.
I always need to get up and go. I think my kind of sporadic educational background fueled that feeling of needing to be in different places and constantly learn new things.
What do you think will happen after the trip is over? How are you going to measure your accomplishments?
The ultimate goal, aside from the documentary we're making, is for me to be able to speak in high schools and colleges to young women. It's not something that I'm necessarily promoting at the outset, because there are a lot of countries where it's already going to be difficult to get in just because I'm a woman.
But I want to talk about not only traveling alone as a woman but also about following your passions. I gave a TED talk last weekend in Los Angeles and the outpouring of love and inspiration from young, high school women and men was just so … it was just a fulfilling thing to be able to inspire them.
I strongly believe that being a woman doesn't have to hold you back from what you want to do in life.
What kind of equipment do you need to start an adventure like yours?
I'll have a satellite phone, and this GPS-type device called Sport that I'll have with me to track my whereabouts. I'll have some camera equipment with me (microphones, for example) as a Plan B in case something happens, because there will be a camera person with me at times. I'm working on the logistics right now. I'll also have a mini computer, so I can constantly upload footage and images.
The GPS device will also act as a lifesaver —  in case something happens, people would be able to see the last place I was. My parents were talking about getting a chip and implanting that in my body, or something!
What else do you need in general to be able to begin a trip like this?
Above all else, passion is the most important thing, because at the end of the day that's what's going to take you out of bed, get you to book your ticket online, and take you to the airport. After you've done those three things, you'll end up in a whole new world.
Edited by Laurie Blair.