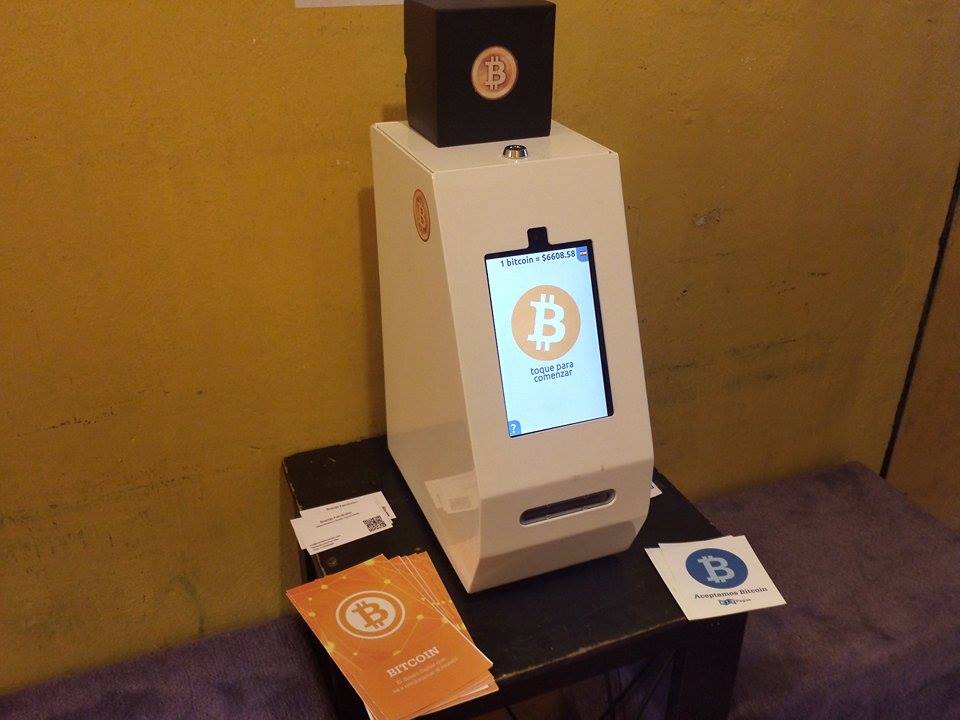 EspañolAmid rampant devaluation of the Argentinean peso, the nation's default, and limited access to the fixed-rate currency exchange, a restaurant in Buenos Aires now offers a way out. It has installed the first bitcoin ATM in the country, operating for the past two months in a one-way manner.
Antidomingo is a bar and restaurant open in the evenings, from Tuesday to Sunday, where one can hear live music and grab a bite to eat. But with its specialized ATM, it is also seeking to brand itself as a haven for those who want to get their dose of bitcoins, in exchange for pesos.
"The bitcoin ATM is unidirectional," owner Daniel Alós explained to the PanAm Post. "The machine sells you bitcoins for pesos.… a traditional ATM [that releases pesos] would have been much more expensive, larger, and heavier. This machine is super small and compact. We brought it over from the Amsterdam Bitcoin Conference."
The business is located in Pinto 4860, a residential suburb of Buenos Aires, and over recent months Alós has converted it into a gathering point for members of the local bitcoin community.
He says it has taken considerable time to smooth over the ATM setup in his country. Now in place, though, it "enables one to buy bitcoin on arrival and then pay for the dinner via that medium." Further, he seeks to build goodwill with users and entrepreneurs by offering a discount for bitcoin payments.
As the initiative's promoter, Alós says his interest in the bitcoin dispenser was merely his own curiosity, since he did not foresee the system generating a profit. To bring the idea to a reality, he called on Sebastián Serrano of BitPagos, a company that operates out of the Buenos Aires Bitcoin Embassy.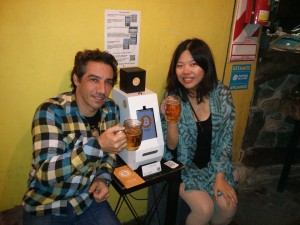 "Our objective was a to help people understand the system and get them involved a little," explains the bitcoin enthusiast.
The machine possesses open-source code, which means that users the world over can propose changes. In the case of Serrano, he tailored a simple, user-friendly interface. One of the changes, for example, was to ensure that the machine can only accept Argentinean pesos.
"Still, not many clients are motivated to use it," Alós confesses. They "just come to ask others who have heard of it before. Others pass by without even recognizing what it is. For them, the ATM could be a contraceptive dispenser," as mandated for restaurants by the Argentinean government.
Regarding other avenues that exist for people to acquire bitcoin, Alós says he does not see them as competition; rather, they are complementary sources of the digital currency: "The more alternatives there are, the better — because that helps to grow the network, which is most important."
Alós asserts that there is also growing interest in ATM placement elsewhere: ""I have already been approached by a University of San Andrés student who wants to place one there, and an electrical engineer who is investigating the possibility of making another one.
Bitcoin Options Spreading
Franco Amati, cofounder of the Buenos Aires Bitcoin Embassy, agrees with Alós that the ATM complements the other ways to buy the cryptocurrency, and that it is part of the broadening network.
"There exist other, equally viable options for acquisition and sale of the cryptocurrency," he says, including SatoshiTango, Pago Fácil, Telecargas, and Bitex.la — among many others — and that more exchanges are on the way.
Regulatory Implications?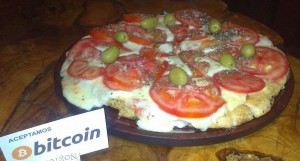 An Argentinean lawyer who specializes in cryptocurrencies, Daniel Rybnik, has indicated to the PanAm Post that "everything not prohibited by the law is permitted." Therefore, freedom of contract exists, as established by the National Constitution, so long as there is no violation of industry standards.
In terms of domestic regulation, the lawyer assures that the first pronouncement on the matter came from the central bank. However, it only warned against it, that bitcoin is volatile and risky for the user. For now at least, they have not declared it a currency; nor have they issued regulations on the matter.
However, the central bank "will proceed, within its powers, when it sees [bitcoin] as a threat to the financial system," he says.
Further, in July of this year, the nation's Financial Information Unit issued resolution 300. Although it does not prohibit use, it does mandate that financial intermediaries report transactions undertaken with bitcoin.
This cuts down on anonymity, at least if one wishes to interact with the formal financial sector. But it does not apply to businesses that simply accept the cryptocurrency as payment. In their case, bitcoin acts in a similar fashion to cash — although bitcoin transactions inherently entail traceability, regardless of regulatory requirements.
Another relevant obstacle also remains, with regards to the ATM. That is the nationwide limit of AR$1,000 (US$71 at the unofficial exchange rate) on all ATM withdrawals. Larger transactions must go through conventional bank locations.
"Given that one bitcoin is worth AR$7,000, to buy a bitcoin via an ATM, one would need to engage in seven transactions," Rybnik explains.
Even with the limited magnitude, this still assures that with bitcoin one can avert Argentina's fixed-currency exchange, which otherwise blocks the purchase of dollars by the unbanked population. The same goes for those who fail to meet the government requirements to be approved for such exchanges.
"Bitcoin is not considered a currency, and in that sense you can operate without approval from the central bank. You can buy bitcoin and with that buy [US] dollars. There is nothing illegal in that," he asserts.