EspañolOn Saturday, the Cuban Assembly is set to establish a legal framework to incentivize and secure foreign investment in the island. According to statements by Déborah Rivas, the director general for investment at the Ministry of Foreign Trade and Investment, the bill is a response to "changes taking place in the regional economy as a result of updating the economic model."
According to information provided by the official newspaper of the Cuban Communist Party, Granma, the legislation seeks to raise the rate of economic growth and accumulation (investment funds), which "will enable the development of prosperous and sustainable socialism."
Up until to now, investment in Cuba has depended on a law passed in 1995. It regulates foreign investment and limits foreign ownership of property to 49 percent, while the remaining 51 percent remains in control of the state. Current law requires a 30 percent tax on earnings and a 20 percent tax on labor, as well taxes on personal income and a half dozen other categories.
In a meeting with media representatives of the Union of Journalists of Cuba (UPEC), the chairman of the Committee on Constitutional and Legal Affairs of the National Assembly, José Luis Toledo Santander, recounted the main points of the reform that are already being debated in five other regional meetings.
The New Legal Framework
The new law establishes certain substantive elements regarding guarantees afforded to foreign investors, including the industries that they invest in, the way that these companies can be formed (international economic association contracts, an entirely foreign capital company, or a joint-venture), and investments in property.
The proposal is also set to clarify financing rules and the negotiation and authorization process of foreign investment. It seeks to clarify current regulations on banking, imports and exports, labor, financial registration, and conflict resolution, among other items. It also has a provision to allow investment from other Cubans living abroad.
However, the legislation also contains a provision that cements existing controls that date back to the 1995 law. These address particular elements of foreign investment in the sustainable development of the country, including environmental conservation and the planned use of natural resources.
In an interview with Granma, Santander affirmed that this process will be accomplished without the country ceding any of its national sovereignty or its socialist political system.
"This new law will allow us to better guide foreign investment to better respond in the best interest of national development … there are no concessions or setbacks."
According to another official newspaper, Juventud Rebelde, the law proposes aggressive tax cuts and provides legal protection for foreign investors. They state the law will apply "a 15 percent tax rate on net taxable income." Likewise, as reported in Miami-based publication, OnCuba and Progreso Weekly, the proposal will reduce banking regulations and allow investors to import and export supplies directly, which currently is limited exclusively to state-run businesses.
This new law in Cuba comes as the country faces global recognition as one of the five least-free economies in the world, alongside North Korea, Zimbabwe, Venezuela, and Eritrea, according to the Heritage Foundation's 2014 Index of Economic Freedom.
Noteworthy Prohibitions and Qualifiers

The news agency Reuters obtained a draft copy of the bill and has explained that the new resolution will limit tax incentives to only joint-venture companies, excluding those companies based solely on foreign capital. The law does not contemplate individual investment from Cubans on the island, and all investment in Cuba will continue to require the approval of the Cuban government.
Labor contracts dealing with state agencies and Cuban employees will also continue as currently written. According to Juventud Rebelde, the only difference now is that intermediary agencies will not look to profit, allowing Cuban workers to receive more money and have less difficulty negotiating salaries.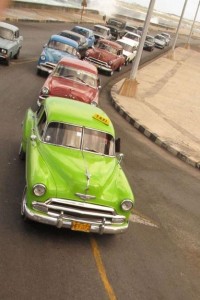 With regard to this statement by the state-run newspaper, Michel Ibarra, a Cuban exile living in Argentina, said that this sort of negotiation will only favor communist businesses.
"There will be people who earn more, but because they will be paid bonuses under the table, and in general [they] will be highly skilled professionals. The rest of the workers will not earn much. Purchasing power will remain low, and investment will be mostly export-oriented."
Ibarra concludes by adding that this policy will "enrich a bunch of communist employers, especially state-owned companies belonging to the military, but it is not the big leap to capitalism that people think."
Despite the optimism expressed by officials of the Cuban government, experts like José Azel also warn about the risks involved in investing in the island and the reality of Cuban politics.
Azel, a senior author and professor at the Institute for Cuban and Cuban-American Studies at the University of Miami, commented that "official corruption in Cuba is a serious problem, with a culture of illegality in a largely state-controlled economy, and in a country where there is very little respect for the rule of law."
He went on to say that US companies will surely be "specifically listed as companies subject to a myriad of anti-corruption and transparency regulations, and find that it is almost impossible to operate legally in such an environment of systemic and endemic corruption."
Another skeptic is Karel Becerra Hernandez, a Cuban and the secretary of international relations for the Independent and Democratic Cuba (CID) advocacy organization. Becerra explains that the Cuban government wants to have "everything under control to gasp a breath and then tighten again." According to Becerra, this proposed reform has been pending for over two years, since such a policy is delivered every 12 years alongside a major crisis (1980, 1992, 2014).