Español After intense lobbying efforts over the last two and a half years, last night the Brazilian Chamber of Deputies finally approved the main text of a bill that aims to regulate the internet. The new law will function as a "constitution" for the internet, ensuring certain guarantees, rights, principles, and obligations. It seeks to guarantee privacy rights for users, especially those related to the security of internet communications.
While the bill provoked debate throughout the parliamentary session, it was, in the end, approved without much resistance. According to Brazilian newspaper Folha de S. Paulo, the voting ended as a purely symbolic gesture, as no votes were actually tallied. Members of the Popular Socialist Party (PPS) were the only representatives to vote against the bill.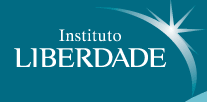 Margaret Tse of the Liberdade Institute, an NGO based in Porto Alegre dedicated to spreading the benefits of a free society and limited governments, told the PanAm Post that this new law, promoted by the government of Brazil, was designed to guarantee civil rights for internet users in the country. According to the her, "Brazilian legislators approved a bill that standardizes the way internet companies operating in Brazil will need to respond to legal requests."
According to the architect of the bill, Representative Alessandro Molon of the Workers Party (PT), Brazilians need this law "to protect the essence of the internet, which is threatened by both market and government forces."
Ideli Salvati, minister of institutional relations, said the legislation will force companies like Google and Facebook to comply with Brazilian law when a case involves a local citizen's information, including any data that may be stored in other countries. With regard to net neutrality, the text of the bill approved by the Brazilian Congress stipulates that companies may not limit user access to specific content or tier their prices for different providers and their services.
This regulation gained traction following allegations of spying from former NSA contractor Edward Snowden, who revealed that the agency was secretly gathering data on personal communications, including that of Brazilian President Dilma Rousseff. Brazil's government has passed this new law as it prepares to host the International Conference on Global Governance in Sao Paulo in April.
Regulation or Censorship?
This new initiative by the Rousseff administration is not without its critics. The Liberdade Institute has expressed concerns and stated that "the main theme of this bill is to provide permanent regulation of the internet in favor of the state, and even if this current administration does not censor, it empowers other political parties in the future to implement internet censorship."
The principal question being posed by the NGO is, "Is this new law protecting the individual liberty of citizens, or is it protecting politicians?"
Tse of the Liberdade Institute explains that, relative to other counties throughout the world, Brazil has had more content removed from Google through similar legislation. According to Tse, this sort of regulation "tends to worsen censorship."
Roberto Chiocca, of the Mises Institute Brazil, sharply criticized the new law by saying, "nothing good can come from a plan to regulate the internet." He further stated, "An environment that functions well, even virtual, does so because it is anarchic. They want to destroy it by making it 'democratic.'"