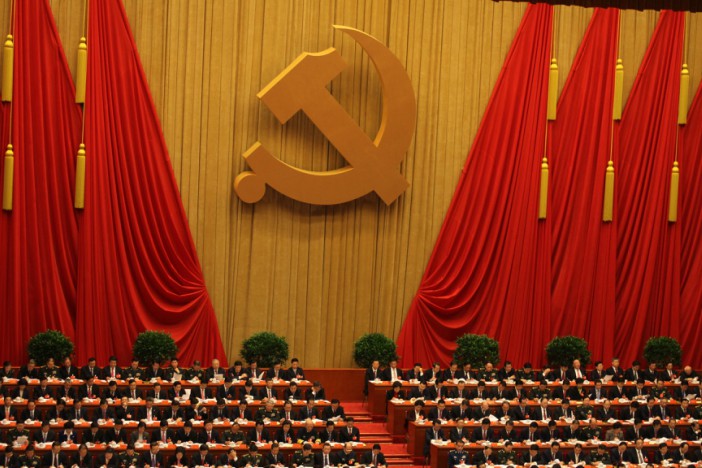 Yesterday I had the opportunity to participate in a talk sponsored by the Falun Dafa Association in Argentina, titled "An Evil Never Before Seen on This Planet", which addressed a dark secret in today's China: the forced removal of organs of people living in China, with Yu Zhenjie and Dong Yuhua. Both are survivors of forced labor camps and torture in that nation. The statements of Yu Zhenjie and Dong Yuhua yesterday had me in tears.
For those who do not know, Falun Dafa is not a political doctrine, nor an economic theory, nor a militant protest movement. Falun Dafa, also known as Falun Gong, is a millennial Chinese discipline of the Buddha School to cultivate and refine body, mind and spirit, based on three universal principles that are: truth, benevolence and tolerance, allowing practitioners to improve themselves as people. In turn, this discipline includes a focus on a healthy lifestyle, with an emphasis on meditation, and abstention from alcohol, drugs, and smoking.
Practitioners of this discipline are healthy people because of their healthy lifestyle, both mentally and physically.
In its more than eighty years of history, the Chinese Communist Party has plagued the Chinese people with lies, wars, famines, tyranny, massacres, and terror. China has 5,000 years of spiritual culture, but for more than 60 years it has been ruled by the CCP's dictatorship, which destroyed that ancient culture and violently imposed atheism. In this framework of spiritual emptiness, Falun Dafa has spread since 1992, reviving lost traditional culture with its profound teachings, and for the readily apparent benefits in physical and mental health, has attracted more than 100 million practitioners in China.
According to the Falun Dafa Association in Argentina, in July 1999, when the number of practitioners reached a very high number, then-leader Jiang Zeming, fearing that Falun Dafa's popularity and the promotion of traditional values were a threat to state control. The regime then launched a period of brutal persecution against Falun Dafa in order to instill terror in its practitioners through three primary strategies: "defaming their reputation, ruining them financially, and harming them physically."
In this persecution, the Chinese Communist Party uses the most perverse methods known to man: brainwashing, slave labor in forced labor camps, extreme torture such as beatings, electric battering, mass rape and deprivation of food, and the extraction of organs from living practitioners. All this in that "beautiful China" to which so many politicians and hypocritical businessmen travel to do their business.
Today and for many decades, a genocide is taking place in China. Millions of Falun Dafa practitioners in that nation are being killed for their organs: a cornea sells for USD $30,000, a lung for USD $150,000, a heart for USD $130,000, a liver for USD $100,000 and a kidney for USD $60,000.
On June 22, an unprecedented report was released by a small team of researchers who have documented in detail the operating practices of hundreds of Chinese hospitals and transplant centers that have been operating discreetly in China since the year 2000. Together these centers are estimated to have performed between 1.5 and 2.5 million transplants during the last 16 years, according to the report. The authors suspect that the actual numbers of transplants are between 60,000 and 100,000 per year since 2000. The most likely victims of these force transplants are prisoners of conscience (Tibetans, Christians and mainly Falun Dafa practitioners) because they are readily available and have healthy bodies.
Yesterday these two brave and strong survivors recounted their experience and the suffering that they endured at the hands of the ruling Chinese Communist Party. The government provides for torture to obtain a confession: this is characteristic of the Chinese legal system. China continues to expand its geopolitical influence, while continuing to use slave labor, with the vast majority being Falun Dafa practitioners. China's extensive use of prison and slave labor, is ignored by the West, which sees negotiation with a repressive Chinese regime as more advantageous. Thus the business and political interests of a few are placed above freedom, life, and dignity.
Zhenjie appears to have found peace, with a face full of renewed harmony, but which still reveals the pain of everything that she has had to endure. Yuhua gaze, on the other hand, reveals a great deal of pain, but also hope in recently found peace.
Zhenjie, a woman now in her 60s, recounted her experiences in China's forced labor camps, where she was imprisoned for her spiritual belief and for practicing Falun Dafa. Ms. Yu Zhenjie is an accountant who worked in a prosecutor's office in Heilongjiang Province, northeast China, as the online publication La Gran Epoque notes. "From 1999 on, I suffered a brutal persecution and lost everything I had: a good job and a happy family," Zhenjie said.
Zhenjie was tortured in various ways, for example with electric batons on her face, "until my skin was burned and smoke came out," she says. She was subjected to all kinds of torture to force her to give up her belief. In addition, they forced her to remain tied up while subjected to extreme cold and tortured her in extremely cruel ways. "I can not describe the pain I suffered, every second was like a year," she says. "At that time I wanted to die." When she was tied to the bed, her eyes were covered with a bandage. "Your eyes are very benevolent, so I need to cover them up in order to do what I have to do now," said the policeman. Then he took a plastic tube and put it through her nose in order to reach her stomach. It was a difficult process, and he took it out and put it back in on several occasions. They violently force-fed her to the point where they damaged her front teeth. Then they took her to a room and hung her by her hands.
"During my imprisonment I was injected with toxic drugs in a forced manner that altered my state of consciousness and affected my memory. They also extracted blood by force without giving me explanations, " she said. "I was treated like an animal and locked up in an iron cage, tied up. I could not move." In October 2002, she suddenly fell unconscious on the ground and could not move at all. The police believed she was faking, so they took her to the Public Safety Hospital for a checkup. "It was a moment that I can never forget even if I tried. At the Public Security Hospital in Helongjiang, for three days, the policemen took my clothes off and then made people see me in that state of complete nudity. This insult was very hard for me, a believer of the Buddha School," lamented Zhenjie. Three days later she reports that she was found in a moribund state and was alarmed. On the verge of death, they had her family take her home so they would not have to take responsibility for her death. "Through the practice of Falun Dafa exercises I was able to recover slowly until I could walk again," she added, as well as saying that "she has no teeth or fingernails because of the torture and beatings I was subjected to."
Zhenjie was brutally abducted and tortured several times by the repressive Chinese regime. But fortunately – thanks to her spiritual strength – she survived and was able to escape to Thailand and then to the United States where she obtained refugee status.