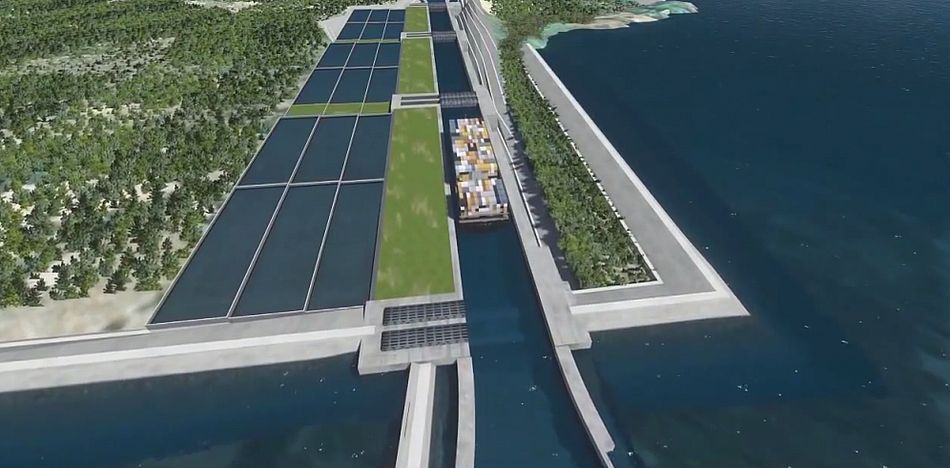 EspañolThe Nicaragua Interoceanic Canal project is either paralyzed, or nonexistent.
In June 2013, the Nicaraguan National Assembly passed Law 840, which authorized President of Nicaragua Daniel Ortega to transfer the responsibility of the project to Wang Jing, a little-known Chinese businessman. Since then, the country has been waiting for the project's completion and a chance to compete with the Panama Canal.
Law 840, also known as the "Special Law for the Development of Nicaraguan Infrastructure and Transport to the Canal and Free Trade Zones," allow for the construction of the project, which is estimated at US $50 billion.
The agreement establishes that the Canal will have its own special operation team with immunity to Nicaraguan law, and Wang's descendants will be the owners of the Canal until the year 2129. The law allows for 16 years of building time and a search for investors. Wang's company would be required to pay Nicaragua $10 million over 10 years, though that figure is reportedly up for debate.
The project's infrastructure development plan included two deepwater ports (one in each ocean), an airport, two free trade zones, a railroad, a wet canal and an oil pipeline.
The project has involved taking many economic, environmental and social risks, which have raised doubts: What would be the most efficient method for creating a canal 173 miles long? How does it affect the environment? Is Jing really the best person to contract for this project? Where would the 400,000 displaced residents live?
Four years after that agreement, no concrete action has been taken to begin the project. There is no Chinese investment, no new jobs, construction, no camp or land set aside. The only actions taken in the area have been 87 environmentalist protests against the Canal. One of them is Doña Francisca Ramirez.
"We do not believe in that canal, and we will not accept it," Ramirez said. She's asking Ortega to acknowledge his failure to repeal Law 840 and put a rest to the matter once and for all.
Wang Jing has told the media he is no longer planning to travel to Nicaragua and that government officials are forbidden to see him unless he happens to be carrying money. Wang has never shown evidence of the money needed to execute the plan.
Source: El Diario de Hoy