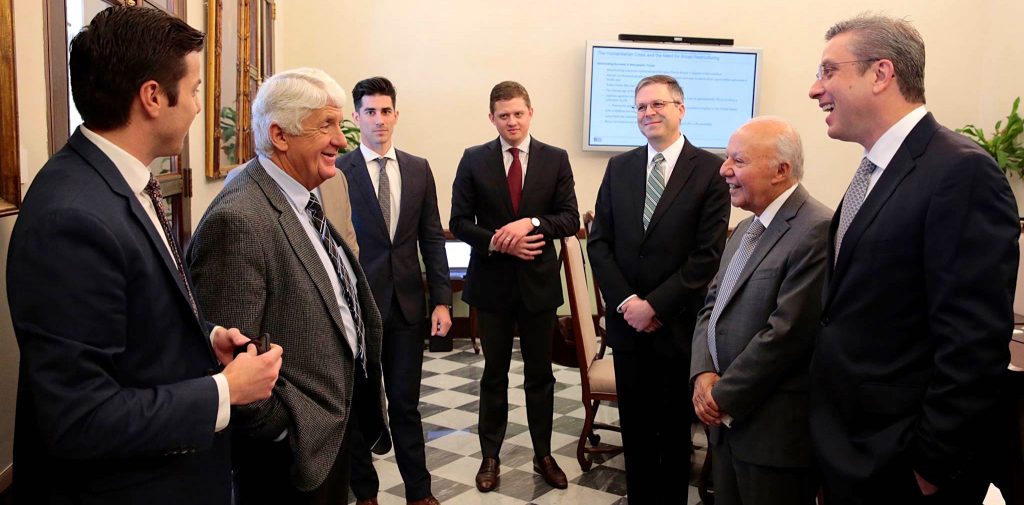 EspañolThe government of Puerto Rico is now facing a lawsuit from a group of creditors seeking to void a debt moratorium and fiscal emergency plan passed in April.
This comes amid attempts at restructuring a US $70-billion debt and halted negotiations between the Government Foment Bank of Puerto Rico and a group of bondholders. The talks sought to renegotiate the Puerto Rican debt less than two weeks from what would be the biggest bond default in the island's history.
Puerto Rican Governor Alejandro García Padilla still hasn't implemented a debt moratorium. Even though it's speculated he won't take long to do it, as Puerto Rico is expected to default on a $2-billion payment coming July 1.
This number includes over $700 million in general debt funds that are supposed to be guaranteed by the island's constitution. The suit — presented in New York — confirms that bondholders trusted on this key protection when they acquired said bonds two years ago.
"The plaintiffs have the absolute right to be paid first in all obligations of the unincorporated territory, they need to be paid in total and in time," the lawsuit claimed. "When Puerto Rico approached capital markets in the end of 2013 to emit the 2014 general obligation funds, Governor García Padilla announced the bonds would have a guaranteed priority as warranted by the constitution."
Democrats could block Puerto Rico rescue plan
Secretary of the US Treasury Jack Lew met with Democrats in the Senate Tuesday, June 21, who have shown skepticism of a possible rescue package from the US government.
"The final question will be: will Congress act to give Puerto Rico the tools, the help, for the 3.5 million Americans that live in Puerto Rico and may be dragged into chaos?" Lewis asked journalists after the closed-door meeting.
The package contemplates the creation of a control board and the restructuring of part of its $70-billion debt. Democratic Senate Leader Harry Reid said his party has serious concerns about the project, despite support from President Barack Obama.
Source: El Caribe, Primera Hora.