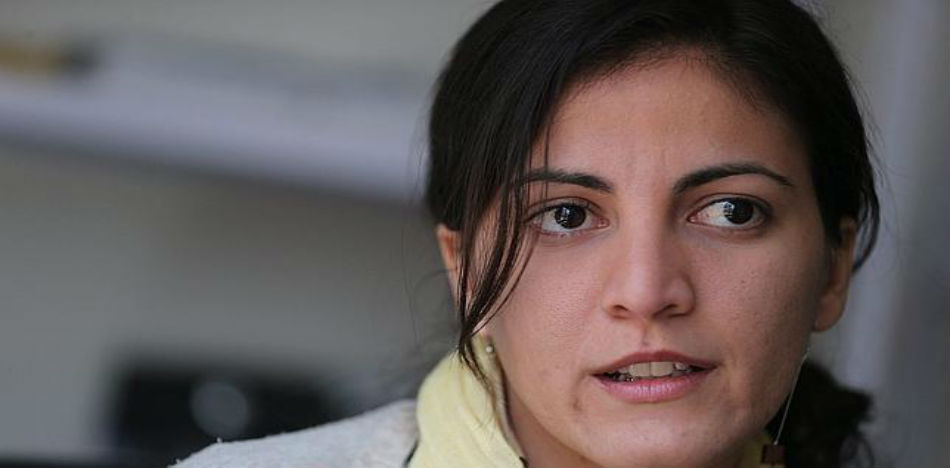 EspañolCuban dissident and promoter of the "Cuba Decide" initiative Rosa María Payá requested this week that the Havana Ministry of Justice review the case of her father's death.
María Payá tweeted about her visit to the Ministry of Justice while it was happening, saying she was there to ask that the cause of death of famous Cuban dissident Oswaldo Payá be looked at again.
Estoy en el Ministerio de Justicia cubano presentando una solicitud de revisión de causa en el caso de la muerte de mi padre Oswaldo Payá.

— Rosa María Payá A. (@RosaMariaPaya) February 27, 2017
Oswaldo Payá Sardiñas, leader of the Christian Liberation Movement, died in a 2012 car accident, according to local media, an incident that also involved the death of activist Harold Cepero and injury to Jens Aron Modig of Sweden and Ángel Carromero of Spain.
The Payá has maintained since 2012 that the accident was not an unforeseen accident but rather an "attack" by Cuban State Security with the intention of getting rid of a prominent dissident.
According to Carromero's statements regarding the incident and several investigations, the event looks more like a murder than an accident.
"Cuba Decide" issued a press release with details of the document María Payá gave to the Ministry of Justice, which asks for a review of the sentence placing blame on Angel Carromero for the death of Oswaldo Payá and Cepero.
María Payá, also President of the Latin American Youth Democracy Network, said that according to Cuban law, anyone can request a criminal review and decided to do so not only because Angel Carromero alleged that another car had intentionally hit the one he was driving, but also because the investigation violated the rules of due process by failing to consider expert evidence that could have determined if the event was provoked.
The request is also addressed to the Attorney General and said:
"With this procedure, the last legal possibility of discussing the case in Cuba is exhausted. By law, one of these authorities must respond within 90 days. Consequently, we remain waiting without prejudice."
Source: Cubanet