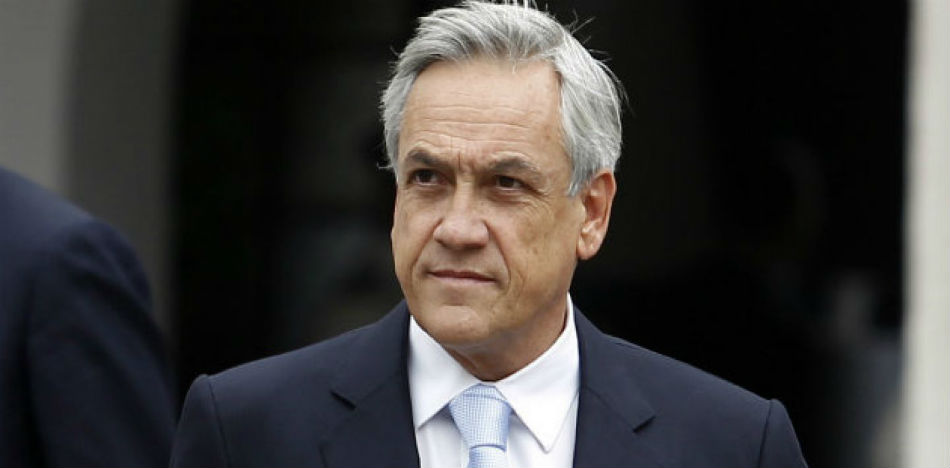 Sebastián Piñera, Chile's former president, accused his political opponents of waging a "dirty campaign" against him to prevent his presidential candidacy.
These statements were related to the Exalmar case where a prosecutor has accused Sebastián's son of having knowledge of an investment analysis made by the company Bancard with regard to the Peruvian fishing concern Exalmar, while Chile and Peru were pursuing international litigation in The Hague.
In response to the allegations, Pinera said that "there is no illegal or illegitimate conduct. Those who think they can weaken my commitment or frighten me, do not know me."
He warned that they do not have to use his family to try to impede his political career, because "Whenever this happens I will always be in the front line of defense," he said.
In a statement to the press at the Fundación Avanza Chile, Piñera said that the Communist Party and New Majority through some of its representatives, are developing a "dirty campaign whose objective is to try to block my political trajectory and confuse public opinion with a clear purpose: to prevent my possible presidential candidacy. Perhaps it's because as of today I am leading in all public opinion polls."
Regarding the alleged involvement of his company Barcorp with the Dominga mining project, the former president acknowledged that the company is "tied" to his family, but said that he has never participated in the operations or administration of the company.
He concluded by saying that his opponents will not "weaken" his commitment to the public service, "or my commitment to Chile or Chileans. Moreover, this type of attack only motivates me to remain more committed than ever to my country, to the Chilean people, and the solution of the significant problems facing our nation."
Source: La Tercera