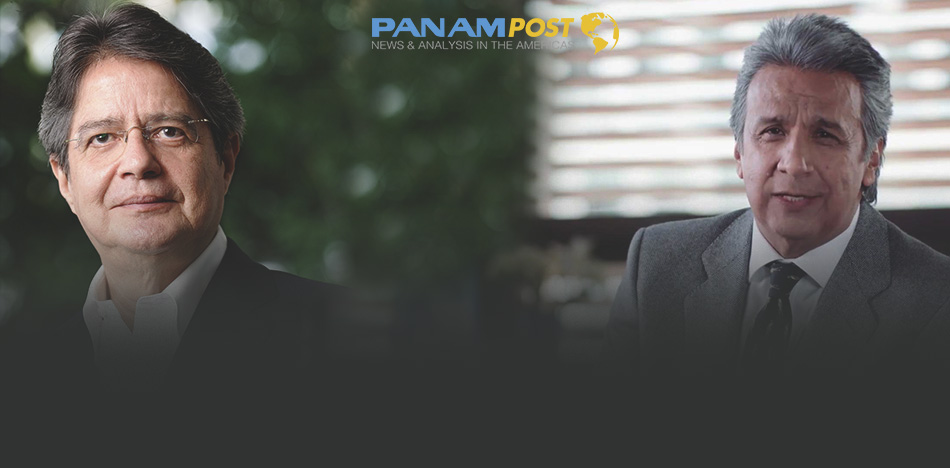 EspañolVoting results from the remaining sectors of Ecuador are expected to come in this Tuesday, February 27 when counting resumes.
Ecuador's elections have been highly controversial. Opposition leader Guillermo Lasso would have received 52.1 percent of the votes had the second round been held on Sunday, February 26, according to a Cedatos poll. Meanwhile, former Vice President and candidate for the ruling party Alianza Paz (Peace Partnership) Lenin Moreno would have received 47.9 percent.
Polls now calculate that 81 percent of Ecuadorians already know who to vote for, while 19 percent have not yet decided.
Cedatos said the survey included 2,861 people from 23 cities, between last Thursday, February 23 and Friday, February 24 with a margin of error of 3.4 percent.
Before this information was published, the National Electoral Council said records of Los Ríos, Manabí Esmeraldas, Guayas and foreign constituencies had still not been approved, and that the February 19 election results could not be officially announced.
Since Ecuador has returned to democracy, presidential elections have traditionally been resolved in the first round. But since the first re-election of current President Rafael Correa, the country has reportedly experienced a kind of Alianza País hegemony at the polls.
That changed when a week ago, Ecuadorian citizens managed to initiate a second round between the ruling party leader Lenin Moreno and opponent Guillermo Lasso, based on article 89 of the Code of Democracy, which states that "in the case that in the first vote no Presidential binomial obtains an absolute majority of valid votes, nor obtains 40 percent and 10 points of difference with respect to his or her rival, a second round will be held."
Source: La Hora