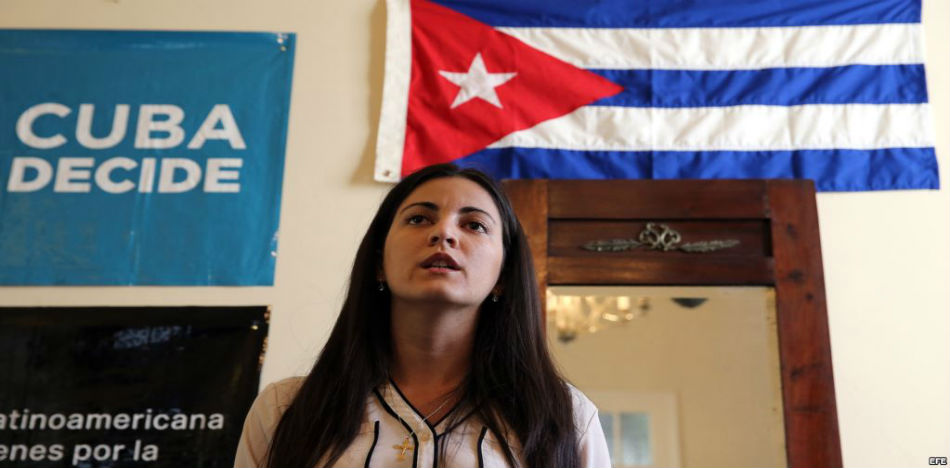 EspañolA ceremony to honor the late Cuban dissident Oswaldo Payá carried on Thursday despite that island officials denied a visa to Secretary of the Organization of American States Luis Almagro and important Chilean and Mexican politicians.
Payá's daughter Rosa María, leader of the Red Latino Youth Network for Democracy, organized the event last minute, holding it in secret in the in the living room of her house in Havana.
Approximately 50 people attended the event, including Cuban opponents, journalists and diplomats from Sweden, the Czech Republic and the United States.
"We are happy to do this with those who have been able to get here," Rosa María, 28, said at the ceremony. "This aggression, this coarseness of the Cuban government with our guests, will receive a response from the members of the OAS and other democratic governments."
Luis Almagro publicly expressed his discontent with the Cuban government's decision to deny his visa, as did former Chilean Minister of Education Mariana Aylwin and Mexican President Felipe Calderón.
Almagro, who is an outspoken critic of Venezuela, a country strongly allied with Cuba, was going to be recognized at the ceremony.
Despite her absence, Mariana Aylwin was recognized in honor of her father, former Chilean President Patricio Aylwin, who was the first president to lead the country following the Pinochet dictatorship.
According to several media reports, the two empty seats at the ceremony were filled with their awards and an effigy of Payá.
Source: Cubanet