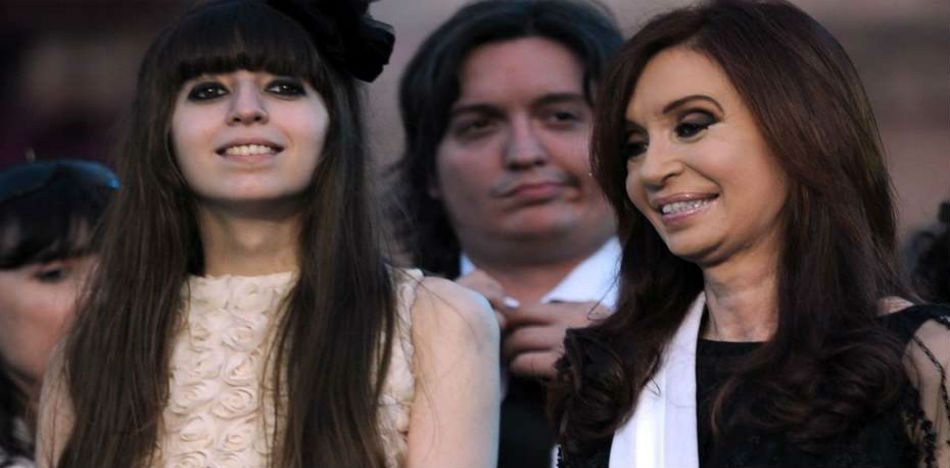 The children of Cristina Kirchner, former president of Argentina, will have to testify for the first time before an Argentine court.
According to the Clarín website, Florencia and Máximo Kirchner are accused in two cases of money laundering. Next March 6 they will be required to testify in the Commodore Py matter, and they will also be obligated to testify in the Hotesur SA case, where Gerardo Pollcita, prosecutor of the case, will be looking into financial irregularities of ex-president Kirchner, Osvaldo Sanfelice, and Lázaro Báez.
Several judicial sources indicated that the case will be presided over on Thursday by Claudio Bonadio and Julián Ercolini after the end of the investigation phase. They will analyze the financial statements of the company where the falsification of financial records was also detected.
Florencia Kirchner, 26, since May 2015 has been the manager of the Kirchner-dominated company Los Sauces S.A. In 2011, she was registered in the Federal Public Revenue Administration for a completely different job description; her original job description was "film and video production."
During 2014, she was on the board of one of the Kirchner family companies and was appointed director of Class B Shareholders in Hotesur, the firm of the owner of the Alto Hotel Calafate, currently under investigation for money laundering.
As manager of Los Sauces, she had a salary that varied from USD $47,000 to $90,000 per month.
As the owner of 22.5% of the shares of the company, she was summoned by Judge Bonadio, who also froze five million dollars that were discovered in questionable bank accounts at Banco Galicia.
Judicial sources said that "nothing accounts for the origin of these funds."
Florencia attributed the funds to part of her inheritance from her father's will, but several sources say that her explanation for the source of the funds is "inconsistent."
Source: