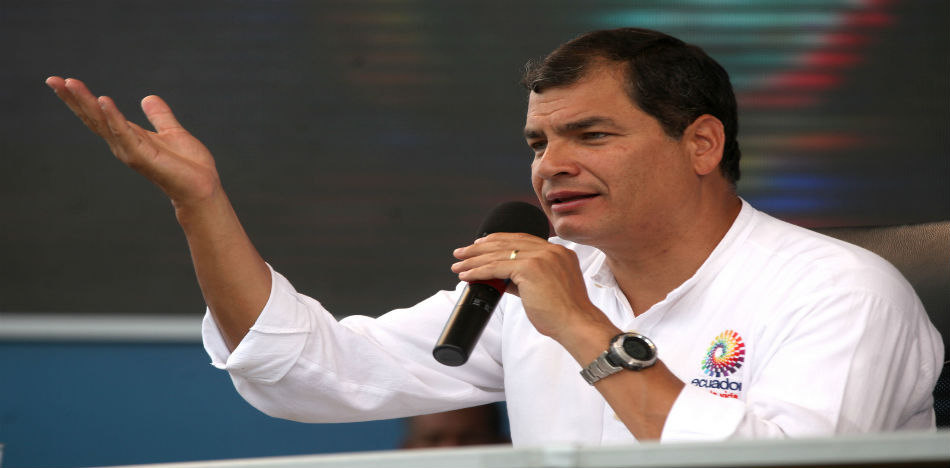 Ecuadorian President Rafael Correa defended Odebrecht's contracts for the central hydroelectric dam at Mandariacu, which is located in the provinces of Pichincha and Imbabura, in Quito and Cotacachi.
Through his account on the social network Twitter, the president wrote that "the relevant contracts are not inflated," and also noted that the contracts in question have been audited 100%.
Mandariacu is the hydroelectric power plant that was built by the Brazilian company Odebrecht and inaugurated by President Rafael Correa in March of 2015.
On that same date, the National Anti-Corruption Commission (CNA) indicated that the original contract for the project work was negotiated for USD $124,881,25o in the Odebrecht award, but then reported that it increased to USD $227,389,966, representing a surcharge of 82%.
Currently, members of the National Anti-Corruption Commission are being sued by Esteban Albornoz, Minister of Electricity, who has accused them of libel. Last Thursday, the United States Department of Justice released sworn testimony from several Odebrecht executives who admitted to paying $33.5 million in bribes to Ecuadorian officials between 2008 and 2016.
Left-leaning president Rafael Correa has headed the Andean nation since 2007, but says he will not be running in 2017 presidential elections, indicating a desire to move with his family to Europe to pursue academia.
He was one of the iconic leaders of the past generation in Latin America who spearheaded the so-called "pink tide" movement, in reaction to right-wing governments, neoliberalism, and US foreign policy in Latin America.
Closely allied with Venezuela's Hugo Chavez, and Bolivia's Evo Morales, Correa presided over a period of relative stability and prosperity in Ecuador, but was not without his detractors on both the left and the right.
In 2010 he famously faced down a coup attempt, and repeatedly butted heads with indigenous groups over natural resource management. He also face international criticism for placing restrictions on freedom of the press.
Source: La Republica