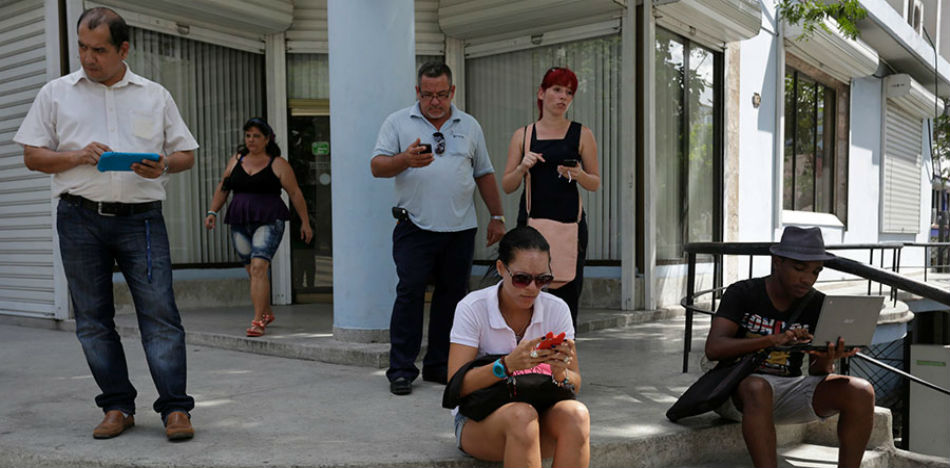 EspañolCuba's internet could improve in the near future following the announcement that officials will make reductions to its Internet tariffs and begin to carry out network connection testing from the homes of 2,000 people in the municipality of Habana Vieja.
The rate was reduced from two Cuban convertible pesos (US $2) to 1.5 pesos. According to ETECSA Spokeswoman Beatriz Fernández, the measure is intended to facilitate web searches for informative, cultural and investigative content.
Fernandez also said Cuba is about to initiate a two-month trial in order to finally give Internet access to the entire island from their homes — a measure that has so far been tightly controlled and restricted.
Commercial Specialist Ana Méndez said that this pilot test will be conducted in 2,000 homes in two districts of Old Havana and are chosen based on their "technical availability", ie, have a landline and Other requirements.
Home connections have reportedly only been granted to professionals such as doctors, journalists and academics.
Officials said the project is called "Nauta Home," that it will use broadband with ADLS technology and will be useable for a certain number of hours, which is associated with the speed of the connection.
He warned that to be able to connect to the internet, users must have a Nauta account and sign a contract that allows them to receive the necessary equipment to connect from their homes. Once the ETECSA test is finished, they will be offered the possibility of hiring the service and keeping it in their homes.
Regarding the extension of the service throughout the island, Méndez said that the test will allow them "to evaluate, on a real stage, the possibilities of taking it to other areas."
The company also announced customers of Nautas will have offers to contract data packages for the use of their emails on mobile phones.
In July 2015, the company ETECSA started a process of installing Wi-Fi zones in public areas as part of a strategy to try to increase connectivity on the island.