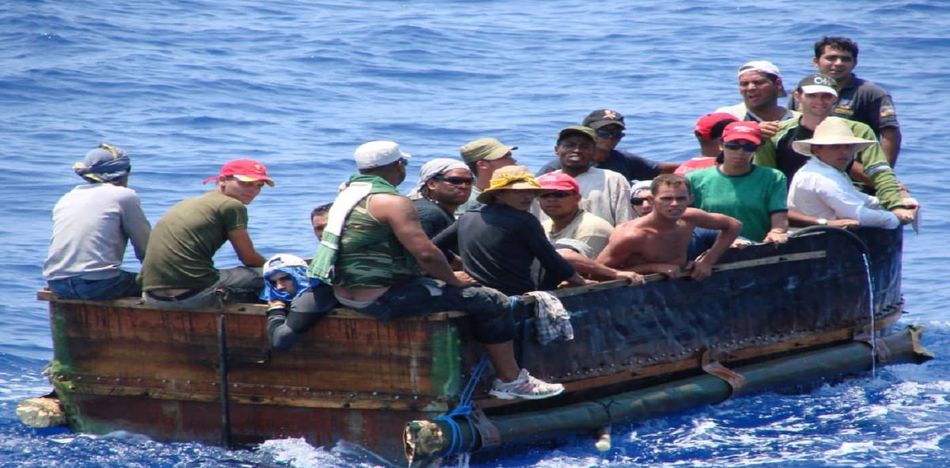 EspañolOn Tuesday, a group of 41 Cuban rafters arrived to Cayo Marquesas about 20 miles from Key West.
A total of 30 men, 10 women and a minor formed this "team," which said that they left Cojímar, east of Havana, on Monday, December 12. According to the US Border Patrol, the Cubans embarked on a single-engine fishing boat.
All the immigrants were reportedly in good health and were transferred to the CBP Station in Marathon, where they were processed and sent to the World Service of Churches.
In a statement, CBP officials said the US Coast Guard was informed last Tuesday of "a maritime smuggling event involving 41 Cubans who landed in the Marquesas Keys in Florida."
It was reportedly a Cuban fisherman who first saw the immigrants and contacted the authorities.
One official said that the boat the Cubans traveled on was stranded near the shore and launched into the water to reach the mainland.
On the same day, another group arrived to the Florida Keys, which came from Cárdenas. Eight adults and a minor were traveling on the boat.
According to several sources, the group of migrants was mainly of 25 people but it was divided after reaching a key.
The nine members told Telemundo that during the crossing of the Florida Straits, the inclemencies of the weather whipped what made them think that they would not arrive.
It is no secret that the number of Cubans who have arrived in the United States has increased dramatically since relations between the two nations were restored. In 2016, more than 50,000 more came to the US  — a 25-percent increase from 2015.
The Dry Feet/Moist Feet policy says that Cubans who touch American soil can stay, while those who are intercepted at sea are returned to Cuba.