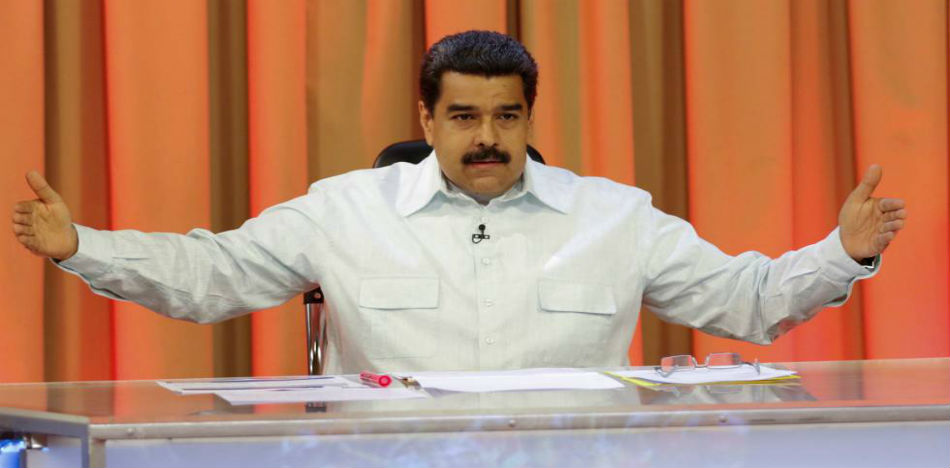 EspañolPresident Nicolás Maduro walked away victorious from dialogues with the Venezuelan opposition, leaving many critics frustrated at losing a golden opportunity to bring an end to Chavismo and make progress on the recall referendum.
"The opposition lost confidence and generated distrust among its hosts," Deputy Nelson Chitty said, "and proved it was unable to offer a consistent response to the expectations that it had at one point raised."
The little that the opposition could obtain from the process under the supervision of the Vatican was the liberation of a few political prisoners, mostly students.
Meanwhile, the government got almost everything it wanted, mainly by suspending the recall referendum against Maduro.
Additionally, it was able to evade a day of demonstrations and the National Assembly's plans to remove Maduro.
Oswaldo Ramírez, President of the ORC Consulting firm, said the most important thing to come out of the talks was the fact that Maduro will finish out 2016 in office.
"All that talk around his exit and the recall referendum, and after the dialogue was about to lead to his exit, it fell apart," he said.
The Democratic Unity Roundtable (MUD) said Wednesday they are going to "freeze" talks that began on October 30 with Unasur and the Vatican, who are still trying to salvage the process.
The Vatican expressed its concern through a letter addressed to Maduro, asking him to comply with committing to setting an election date for the end of the crisis.

Secretary to his Holiness Pietro Parolin signed the letter and insisted that the parties have to agree on an "electoral calendar" so that Venezuelans can decide their future "without delay."
Parolin said he felt "pain and concern" about what has happened so far. Talks began on Oct. 30, but have not looked encouraging, he said.
Senior government officials were reportedly bothered by the comments. Chavista politician Diosdado Cabello responded by saying the Vatican shouldn't meddle in Venezuela's affairs.
"They have no right to veto, to make proposals or to try to incline toward position A or B," he said. "Their position should be totally and absolutely objective," adding: "we do not get involved with priests accused of pedophilia."
Source: El Nuevo Herald