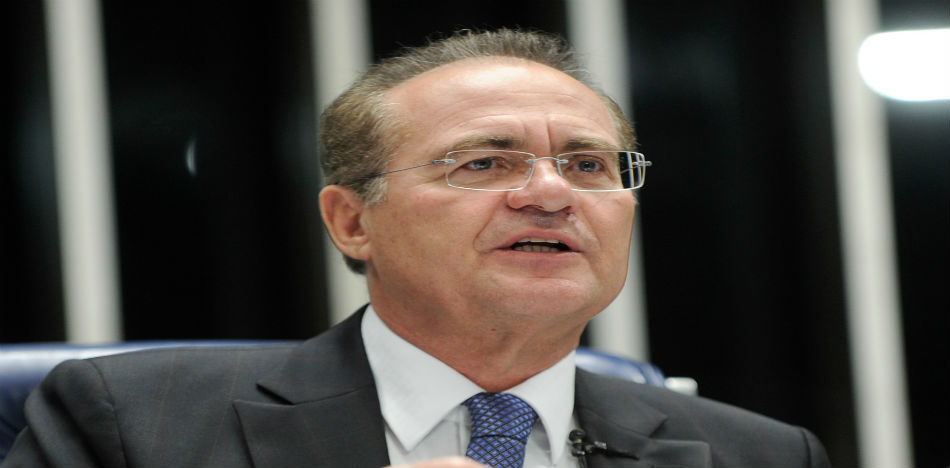 EspañolTensions rose this week in Brazil following the Senate's decision to keep its President Renan Calheiros in office, challenging and rebelling against the judicial decision ordering him to be suspended.
In a statement, the Board of the High Chamber rejected the "monocratic" decision taken by the Supreme Court through its magistrate Marco Aurelio Mello. He also summoned the plenary of the highest court and its 11 members to express their views on the matter.
After a several-hour meeting with the members of the Bureau and many party leaders, Calheiros held a press conference in which he said Brazil and democracy do not deserve the decision that had been handed down.
Judge Mello accepted an injunction filed by the opposition party, which indicated that a person who "faces" a judicial process like Renan Calheiros can not remain in that "line of presidential succession."
Recently, the Federal Supreme Court made the decision to try Calheiros for peculation and accuse him of "diverting public money" to pay child support from an extramarital relationship. The investigation has been ongoing since 2007.
This is the first process that the Supreme Court has opened against the legislator despite that he has dozens of ongoing investigations involving him, most of which are related to the corruption network of state-owned gas company Petrobras.
It is expected that the other judges will review the case this Wednesday if the decision made by Mello is upheld or reversed.