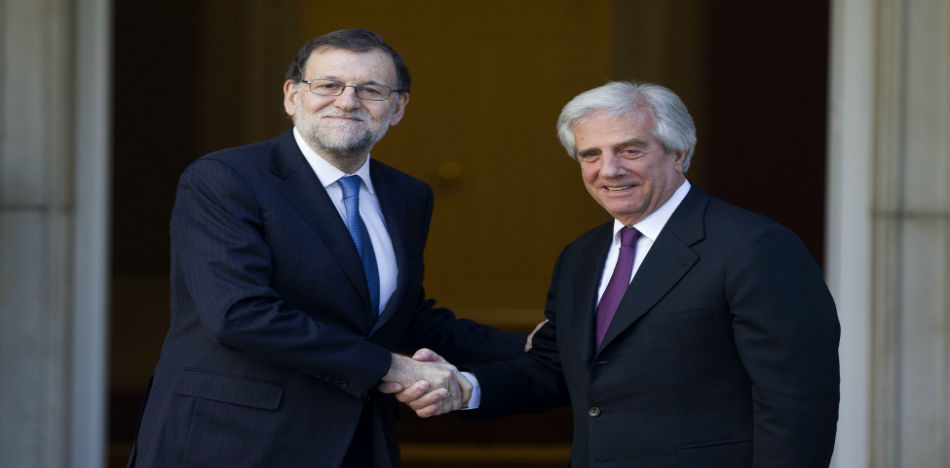 Following a presidential visit to Madrid, the Frente Amplio party has accused Uruguayan President Tabaré Vázquez of "elitist and discriminatory" practices because he left a group of Uruguayans waiting, and refused to meet with them while he was touring Spain.
Through a statement signed by the party's followers, they expressed their disappointment over the incident, and accused Vasquez of ignoring the large Uruguayan community in Spain.
Ambassador Francisco Bustillo was the person who informed a member of the leadership of the Frente Amplio in Madrid, that the president was not planning to meet with political groups nor with members of the Uruguayan community. In addition, President Vasquez also received an invitation to enjoy a cocktail "as a friend" at the ambassador's residence, an invitation which was also turned down.
The report states that previous presidents Luis Alberto Lacalle, Jorge Batlle and José Mujica have all visited Spain and have all done their best to meet with the Uruguayan community. "We believe that we have missed an opportunity to dialogue with the president of all Uruguayans, and to be able to share our concerns with him regarding the matters that affect our daily lives."
Finally, they expressed their rejection of the type of discrimination that does not accord with the supposed "progressive government" of Uruguay.
President Tabare Vasquez is currently serving his second term as Uruguay's president, having also served in the term running from 2005 to 2010, before his predecessor Jose Mujica. The centre-left Frente Amplio party has fared reasonably well under the tenure of Vasquez, who has tried to maintain good relations throughout the region, and by and large been able to avoid ideological and geopolitical squabbles, while advancing Uruguay's trade and commercial interests throughout the world.
Source: The Observer